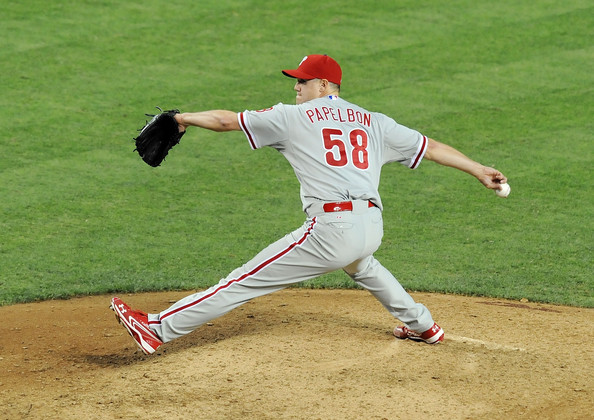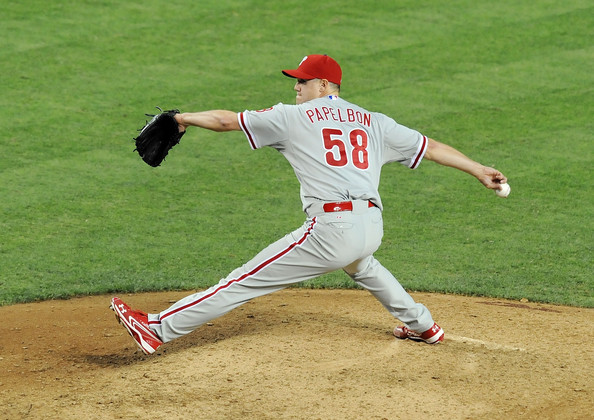 Over the weekend, there were reports that the Phillies and Milwaukee Brewers were close to a deal to send Jonathan Papelbon out of Philadelphia. However, talks quickly hit a snag, and Brewers' general manager Doug Melvin came out and stated that talks had died down.
Now, talks have reportedly resumed with the Toronto Blue Jays emerging as an option with the Brewers also still a possibility.
The Phillies would be foolish (in fact, forget the "would be" they are just straight up foolish) if they didn't take advantage of the opportunity to ship Papelbon out of town asap.
Papelbon has been nearly impossible to deal, thanks to the ridiculous contract drawn up by Phillies' village idiot general manager Ruben Amaro Jr. Even though he turned in a great statistical year last season, there was no interest in him at the trade deadline, and there's been little buzz about him over the winter.
Here the team has finally found a couple of franchises that are interested in taking the veteran closer, and they've got to do whatever they can to make a trade go through. The Phillies can't be cheap right now. Pay as much of the contract as it will take, and get whatever B or C-list prospect that Brewers/Blue Jays are offering, and celebrate that one of the league's biggest cancers is no longer a part of their locker room.