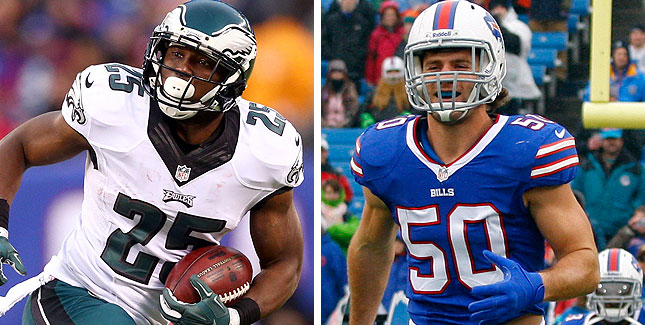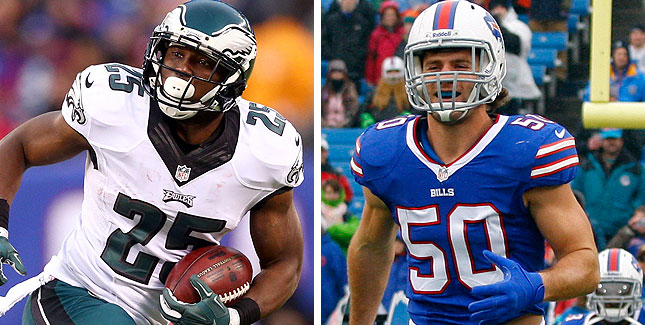 Buffalo Bills new head coach Rex Ryan has made it clear that he wants to get back to the ground and pound style of football, which helped him lead the Jets to the AFC Championship game two years in a row.  That new Bills ground game needed a premiere rusher to carry the load and Ryan was thrilled that one such player, LeSean McCoy, was available.
"We were just kind of like stunned there a little bit," Ryan said told reporters at the NFL owners meetings. "We were like, 'Really? Like wow. Let's just take it from there.' Obviously we were interested. … We knew it wasn't going to be cheap by any stretch and losing a player like Kiko Alonso is obviously a steep price. But we felt really good about it."
So Ryan has the guy he wanted in McCoy and Chip Kelly and the Eagles have an outstanding young linebacker in Alonso, who is a star on the rise of the Birds and he should be able to help take the Eagles defense to the next level.
"Kiko Alonso is a great football player," Ryan said. "I like the [reports that] I was ready to trade him. I recognize this guy's a heck of a football player and there's no question about it, and a young talented guy."
This is the story of a deal that met the needs of both teams.  Kelly says he wanted to move McCoy for salary cap purposes.
"There's reasons why teams do a lot of different trades," Ryan said. "It made sense for us and for them. At the end of the day that's what you want – you want a trade that's good both teams, certainly you want one that's good for us and we believe this trade will be."
We will see which team wins in this deal.  Will McCoy be able to put up the kind of numbers he did in 2013?  Will Alonso be able to stay healthy and develop into a Pro Bowl level linebacker?  We're all going to be observing these two teams and these two players for years to come.