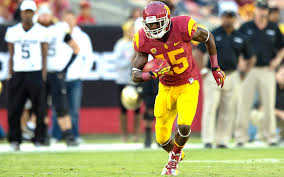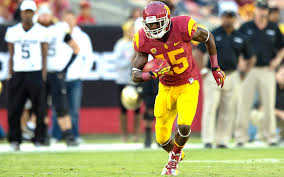 On Nelson Agholor
When the Eagles took Brandon Graham, Danny Watkins, and Marcus Smith in the past, there were red flags with all of those picks and there was legitimate reason to be concerned about each of those players from Day 1.
The good news is, that's not the case with Agholor.
Agholor has drawn comparisons to Jeremy Maclin, and carries a very similar skillset. He's got good toughness and is a willing blocker, he's got the versatility that Chip Kelly values.
While he doesn't have great size or speed, he sounds like he has the potential to be a solid receiver and a good fit for this offense.
The Eagles certainly needed to address the wide receiver position, and they were able to do that with their top pick.
On Mariota
Well, it's finally time to put Marcus Mariota nonsense to bed!
The second overall pick came and went, and Mariota will be playing for the Tennessee Titans.
The Eagles made a push to try to trade up, but were unable to sway the Titans. It's unclear what exactly the Eagles were offering, and different outlets have reported various packages, with the most notable being one that suggested the Eagles offered two first rounders, a third rounder, Fletcher Cox, Mychal Kendricks, Brandon Boykin, and Sam Bradford.
I doubt that specific report is accurate. If it was, the Titans would be fools to pass up such a deal. It it is, then the Eagles dodged a major bullet; that was exactly the type of insane deal that I envisioned his majesty throwing at the Titans or Bucs in order to move up to get his quarterback.
I never thought trading up for Mariota was worth it, and thought it carried great risk. I think the best thing for the Eagles was avoiding getting caught up in a scenario where they sold the farm to bring him in.
So how about Sam Bradford as your starting quarterback?