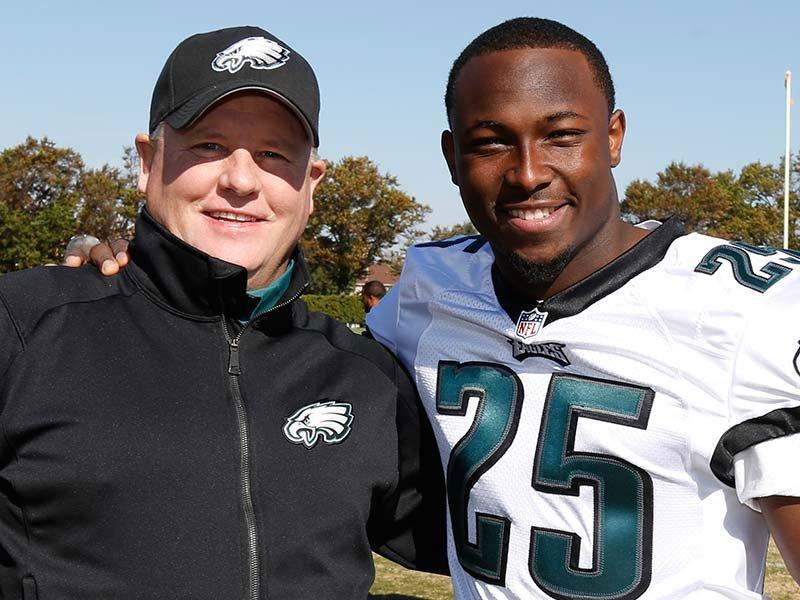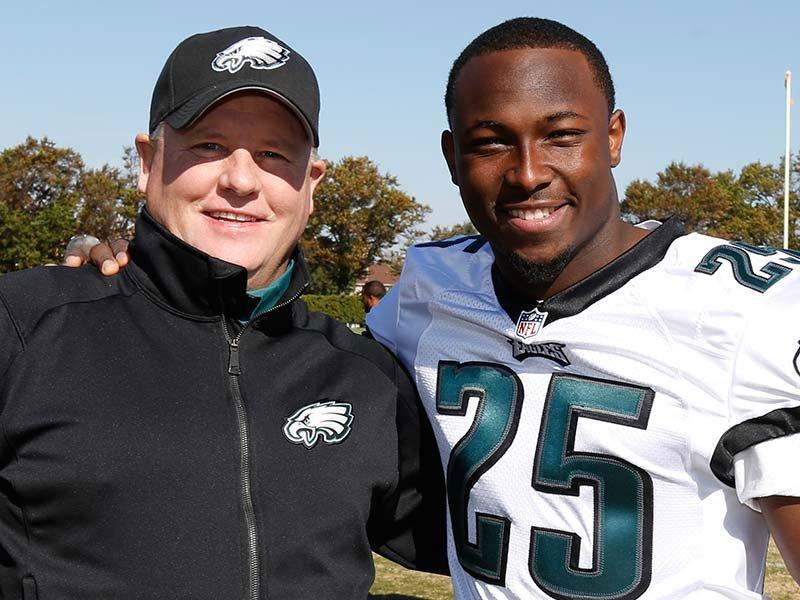 Former Eagles running back LeSean McCoy took some shots at his former head coach Chip Kelly in an ESPN Magazine story.  It seems that McCoy is saying that there's a racial reason for Kelly to get rid of DeSean Jackson, himself and wide receiver Jeremy Maclin.  Here's the exact quote.
"The relationship was never really great," McCoy said. "I feel like I always respected him as a coach. I think that's the way he runs his team. He wants the full control. You see how fast he got rid of all the good players. Especially all the good black players.  He got rid of them the fastest. That's the truth. There's a reason. . . .
"It's hard to explain with him. But there's a reason he got rid of all the black players — the good ones — like that."
The Pro Bowl running back doesn't say that Kelly let go of these top players because they were black, he just points out that he let go of these outstanding players, who were black.
McCoy went on to say that others had made some of the same comments.
"Oh, man. People have heard it. I mean … [ESPN host] Stephen A. Smith has talked about it," McCoy said.
"Other players have talked about it. But that's one of the things where you don't even care no more. I'm on a new team, ready to play. So it's nothing to do with Chip. I have no hatred toward him, nothing to say negative about him. When he got [to Philadelphia], I didn't know what to expect. When he let DeSean go last year, I was like: 'C'mon. DeSean Jackson?' So it is what it is."
Former Eagles assistant coach and former Eagles Pro Bowl offensive tackle Tra Thomas went on FOX-29 a while back and said that some of the players on the Eagles believe there's a "hint of racism" in the decision-making.
"One of the things that you're seeing right now, and these are the things that you have heard from the locker room from different players is that … they feel like there is a hint of racism. I personally … when you put that tag on someone, you gotta be careful with that, but there are some of the players that kind feel like that's what it is. Especially when there was a report that came out last year that the Eagles were one of the whitest in the NFL.  So you start to see the culture of the team change extremely quickly, when Coach Kelly takes over."