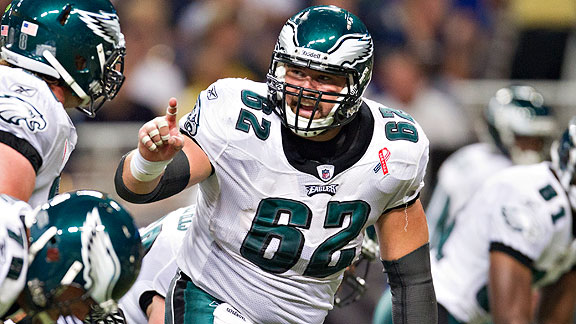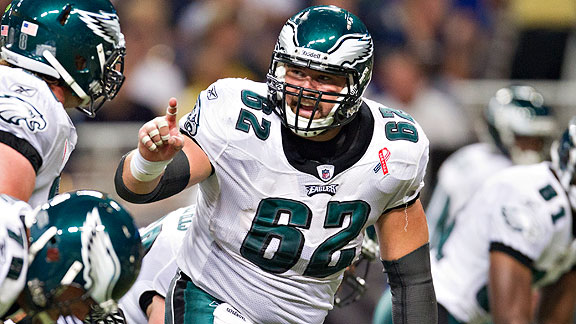 Eagles Pro Bowl center Jason Kelce was just on the 94WIP Morning Show and he told Angelo Cataldi he made some comments about the Eagles quarterbacks.
On Sam Bradford – "I've worked with Sam out there on the field. He's still limited in what he can do, but he looks great with what he does."
"Sam can throw the football very well down the field."
On Tim Tebow – "Tebow has looked pretty good in OTA's especially with the read option plays. It's hard to know what Chip is going to do at quarterback because each of them does their own things very well."
"Tim would be very tough to stop in short yardage."
On the Eagles offensive line – "It's very important that I get some work with the guards and we get the chance to figure out who the starting five are going to be".
When guys (Todd Herremans) you have played next to for a long time leave, I think you have a little more of a sentimental reaction from guys who have been playing next to you longer, but guys who are in and out it's not as big of a deal. That's just the way the business goes. At one point
LeSean McCoy – "It's going to be weird without him around because he's very boisterous."
"Mathis wants more money, but the team feels they got him for a fair price. It will be up to Evan Mathis whether he will play this year or not."