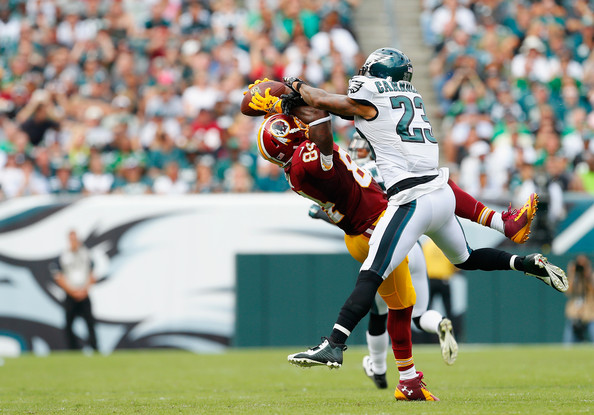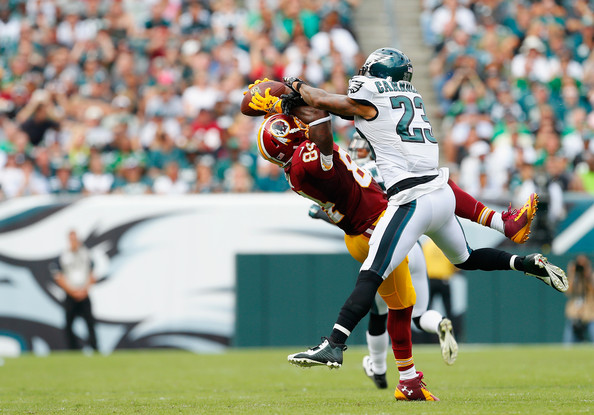 We thought it was going to be second-round draft pick Eric Rowe lining up at the cornerback spot opposite Eagles free agent acquisition Byron Maxwell, but PhiladelphiaEagles.com let us know that it is Nolan Carroll, who is lining up opposite Maxwell.  It doesn't mean he is starting at the position, but it does mean that right now that he's the cornerback most familiar with the Eagles coverages.
Rowe and Walter Thurmond, who was signed during the off season are expected to be the three cornerbacks with the best chance of starting at that spot opposite Maxwell.
"I'm not putting stock in it at this point, because we're all getting the same amount of reps," Carroll said. "Every time I'm out there I'm focusing on my technique no matter where I'm lining up. It's not about going against the guy across from me, it's about what I can do every single time and how much I can focus on my technique on every snap."

"I want to start again, sure," he said. "Last year was challenging. I did what they asked me to do and it was something that took some time becoming accustomed to doing. I felt I became a lot more comfortable with later in the year. I learned how to play as a sort-of linebacker, about how to play some safety. I was able to talk to Brandon Boykin about playing in the slot, talk to DeMeco (Ryans) about playing linebacker and learning about those fits.

"It was another opportunity to help the team. Same thing now. Whatever they want. I want to be out on the field. Right now it's me out there with the ones, but everybody is going to get a chance. I just have to take advantage every time I'm out there."
I will keep you posted about what's happening at the cornerback position and fortunately I will get the chance to check them out later this afternoon at the Nova Care Complex.