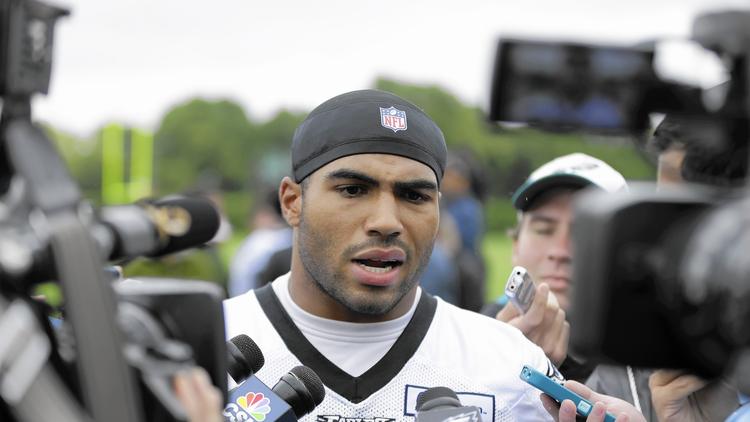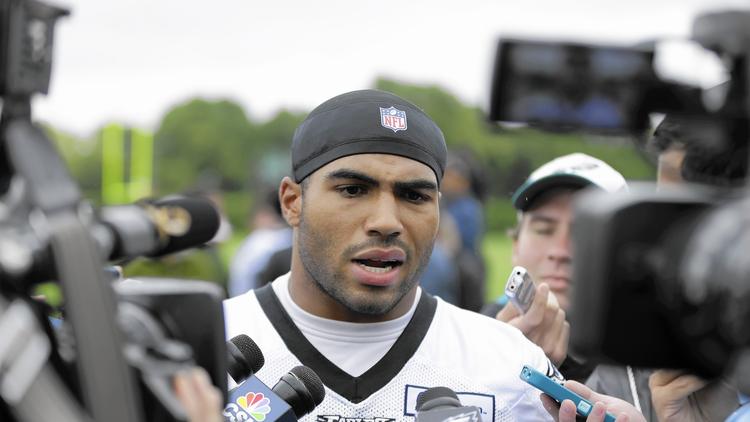 Throughout the off season there's been talk about the Eagles trading inside linebacker Mychal Kendricks. He was rumored to be on the trading block when they acquired Kiko Alonso, then it died down and went back up just before the draft when they were in pursuit of Marcus Mariota.
The former Cal Bear is one of the best athletes playing the inside linebacker position in the NFL and he has shown he can make plays all over the field.  It also looks like he may be getting ready to really come into his own, so he's confident despite trade rumors and a crowded group of inside linebackers on the Eagles roster.
Kendricks was asked about how he reacted to all those trade rumors that were swirling throughout the offseason.
"I didn't pay too much mind to it to quite honest with you," Kendricks said.  "Those are things I can't control.  One thing you've got to know in this league.  You've got to know your worth.  I think I can play anywhere. So whether that was going to happen or not at that point in time, it didn't really matter to me."
Kendricks knows that if he is traded it will be to a team that wants him and is likely to want to extend his contract, which is something the Eagles haven't agreed to do as of yet.  He was then asked whether it was very important to him that he start, with the abundance of inside linebackers on the roster.
"Oh no, Come on bro, The competitor in me has to say no."

"I want to start, that's what I came here to do.  Since I came here that's what I came here to do.  Like I said that's something that I can't control.  All I can do is work hard every day.  And the rest will take care of itself."
Later in the interview Kendricks got on a roll when expressing his confidence in his ability to play the game.
"Hypothetically speaking, if I was to get traded, the next team obviously wants you. So either way, if you can play, you can play. And if you can play, somebody's got to pay. Regardless, whatever it was, I had no hard feelings."
The talented inside backer couldn't help but laugh at himself and smile when he said it. He has no idea whether he'll be playing for the Eagles this year or next year, but he does know he will be playing somewhere in the National Football League.
What he said is true.  If you are a good player, other teams see it on the tape and they'll come after you when you're available.  Teams won't say anything publicly when you're under contract to somebody else, but once you're on the market, here they come.  He's approaching the whole thing the right way.
Kendricks said that without a doubt this is the deepest and most talented inside linebacker group they've had, since he's been an Eagle.
He's not the prototype of linebacker that the Eagles coaches have been talking about, but there are a league full of coaches who would love to have the talented 5'11" Kendricks and he let it be known when he was asked about the prototype.
"I'm not worried.  I am the new prototype cause I'm fast,  I can get in all the little gaps and all the little holes.  Height may be a issue but I'm not worried about that.  I feel like I'm the new prototype."
I think the Eagles are going to try to find ways to utilize the unique abilities of Kendricks and Kiko Alonso because they can run.  DeMeco Ryans will be on the field on first and second down orchestrating the defense, but on third downs, which are the most important downs in the game, Kendricks and Alonso should be featured.  Each of them can cover running backs, tight ends and some wide receivers.  They can also blitz because of their speed and quickness.
A good defensive coordinator should be able to do the same thing a good offensive coordinator can do, which is put talented players in position to make plays. Billy Davis is a question mark as far as I'm concerned.  I saw him sit in that man-to-man defense last year with Bradley Fletcher and let him get torched without making any adjustments.
I want to see him use all the talent he has at the inside linebacker position.