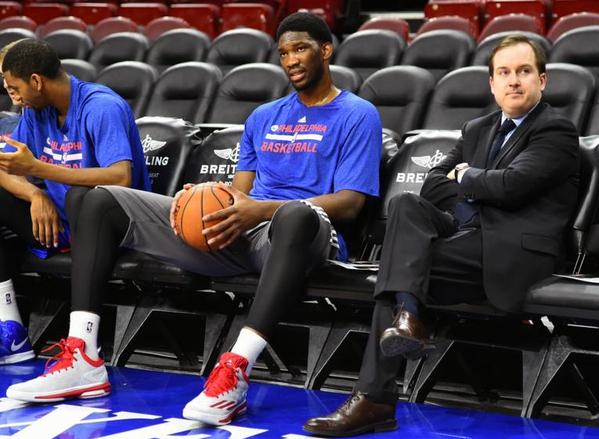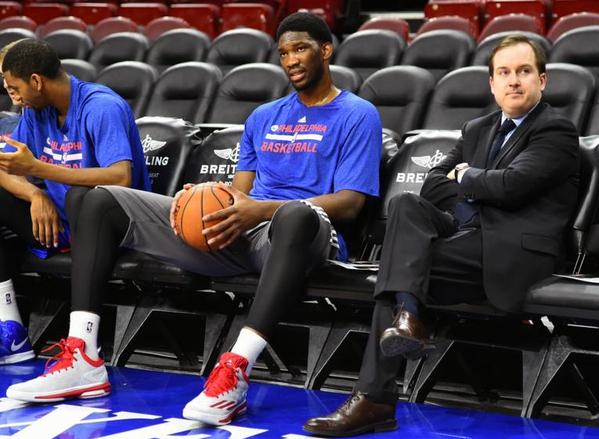 I've gone for such a long time without even acknowledging that the Philadelphia 76ers have a team, but I had my eye and hopes on Joel Embiid, Nerlens Noel and the upcoming NBA draft from afar.  I didn't want to let my interests grow until there was a serious team in place.
It looked like it was so close, then I got hit like everybody else.  That news release by Sam Hinkie on Saturday night was ominous.
"Recently, Joel and Sixers personnel traveled to Los Angeles for a series of routine exams with a number of physicians who have been actively involved throughout this process. During his visit with Dr. Richard Ferkel, a standard CT scan on Joel's right foot revealed less healing than anticipated at this point."
I think you have to take this seriously, especially with a big man like Embiid.  What about Yao Ming?  It ended the career of Bill Walton.  Big men and bad feet don't go together.
Can you imagine all the stress and weight that a big man's feet have to support during an NBA game?  Up and down the floor, jumping and cutting over and over throughout a 82 game season and then hopefully the playoffs.  If their feet have any weaknesses they will be exposed.
Now, Channel 6's Jeff Sversky tweeted "Joel Embiid's right foot will NOT require a second surgery an NBA Source close to the Sixers center tells 6abc.   Is his NBA Source reputable?  I don't know and does anybody really know yet.
This is why I don't bother paying attention to the Sixers.  This is very disappointing to hear this new about Embiid.  We don't need to go off the deep end yet, but remember, Big Men and Bad Feet Don't Go Together!