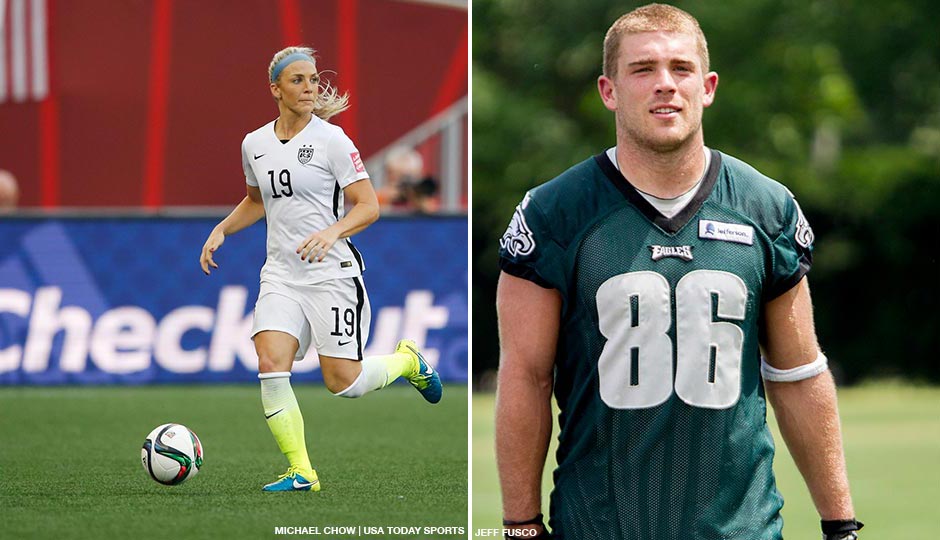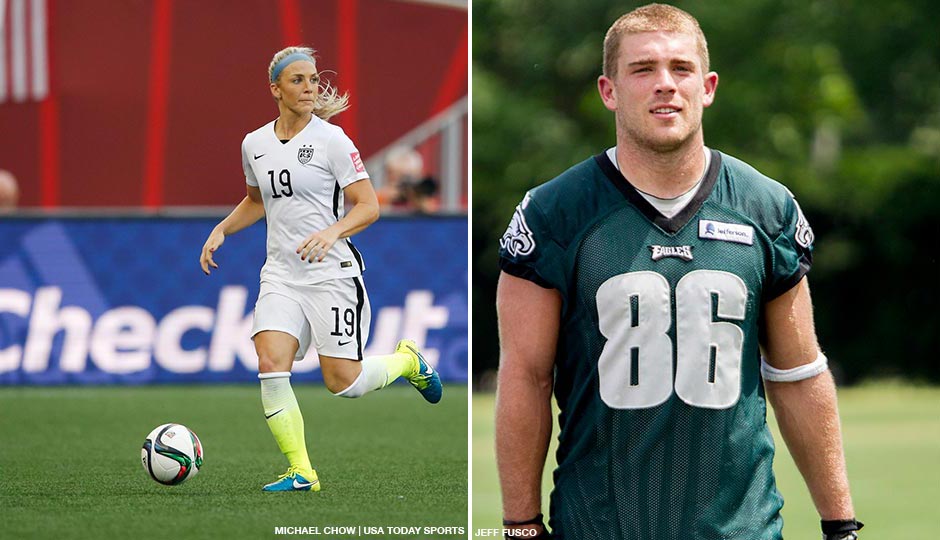 Eagles tight end Zach Ertz was asked by the NFL Network what the team's goal was going into the season.
"We want to win each and every game we go out there, and that's the goal, 16-0 for us right now," Ertz said.  "I don't think he's predicting anything or trying to say anything provocative.  Every team wants to go 16-0, but let's be serious.  We have no idea how good this team will be."
When asked about the uncertainty at the Birds quarterback situation, Ertz characterized it as a positive.
"I think we're really confident with anybody that lines up this year," he said. "With Sam (Bradford) and Mark (Sanchez) and Matt (Barkley) and Tim (Tebow), we've got a lot of players that have played in the NFL and been successful so that's the thing that kind of stuck out to me."
The tight end will be focused on Eagles football when he goes into camp at the beginning of August, but right now, he's consumed with the U. S. Women's Soccer team and their pursuit of the title in this year's World Cup.  It hasn't been easy so far.
Ertz says he almost had a heartache when his girlfriend, Julie Johnston made a mistake at the end of the U.S. battle against Germany.  Johnston, who is a defender,  grabbed one of the German players in front of the U.S. goal in the final minutes of the game.  She was distraught after it happened and was afraid she may have doomed the title effort.
It gave Germany a penalty kick, which they had never failed to convert in their country's history of  Word Cup play.  Fortunately, for the first time Germany didn't convert the penalty kick and the U.S. wound up winning the contest 2-0.  Ertz had a tough time watching the game.
"It's very nerve-wracking," Ertz said of watching Johnston. "My mom is always very nervous before each and every game. Now I kind of know what she goes through before every time I play, but it's fun being out there with the fans and experiencing it this way."
On Sunday, Johnston and her teammates will be taking on Japan in the World Cup title game. Hopefully, one day she will be able to cheer on Ettz in a title game.