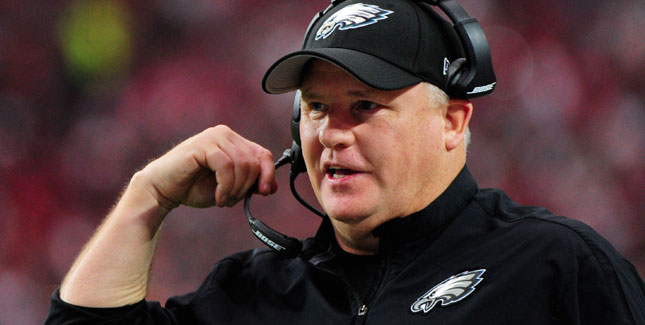 I've always believed that players, who have a history of getting injured, get injured.  It's something that is sometimes unexplainable, but the bodies of some players are incapable of avoiding injuries.  I'm sure a proper diet can help in different ways, but I don't know if it's going to help some guys.  Chip Kelly is of the belief that his sport science system can't change the injury-problem.
I do believe muscular players like DeMarco Murray and Ryan Mathews can avoid hamstring pulls and muscle strains by making sure they stay hydrated, but I don't know about guys with thin limbs like quarterback Sam Bradford.
His upper body, thighs, knees and ankles are all very thin.  It's not a shock that he's been sidelined with shoulder, knee and ankle injuries, when you think about 300 pounders landing on his thin limbs.
If you thought you were the only one concerned about Eagles head coach Chip Kelly has acquiring so many injury-prone players, you're not the only one.  Former Dallas head coach Jimmy Johnson, who led the Cowboys to two Super Bowl titles has made it very clear that he is a big fan of Kelly, but he has one concern.
"I'm a fan of Chip Kelly. I like what he's doing," Johnson told MMQB.com. "The biggest concern I have is that even though they've been the healthiest team in the league the last couple years, because of his holistic approach with sports science and nutrition, he's taking some big risks trading and obtaining players with major injuries. That's the only concern I have."
"Obtaining players with major injuries", means acquiring players, who have had injuries that sideline a player for the season.  You know he's talking about Bradford.
I hope Chip Kelly knows something that we don't.