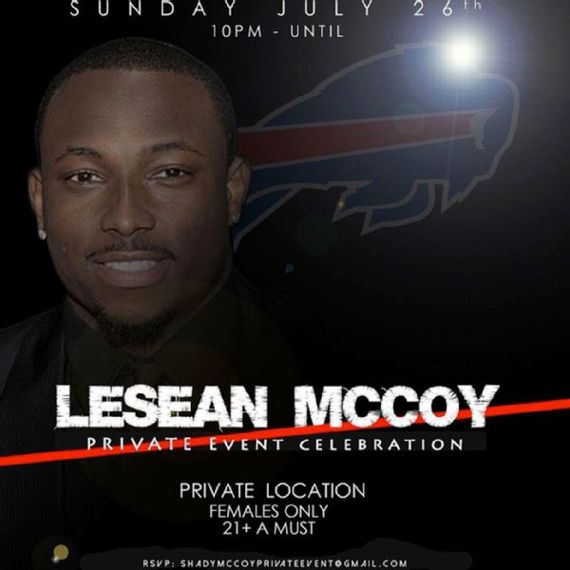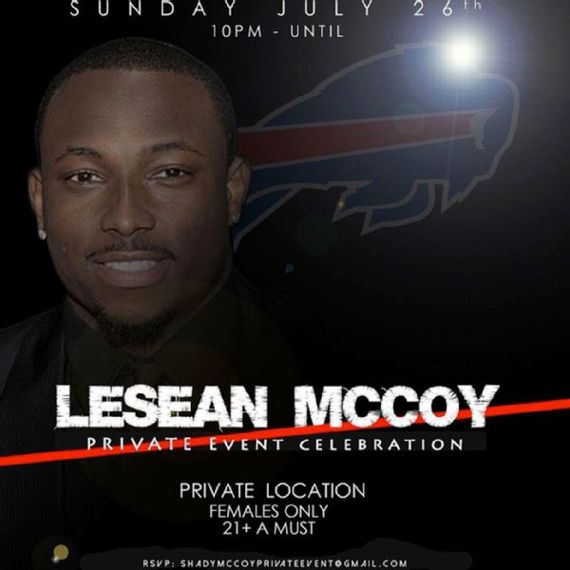 Training camp is just days away from starting, so all the pure football stories have been done, so a LeSean McCoy party story has jumped into the news.  McCoy was traded to the Buffalo Bills, but he's still living in the South Jersey until he heads to Buffalo for the training camp.
I'm going on The 94WIP Morning Show with Angelo Cataldi this morning and I know he's going to be asking me about it.  It's nonsense, but many times the nonsense happens during this down time for the players and the teams.  I wonder if any Eagles will be in attendance.
McCoy, the former Eagles running back is having a party this weekend just before he heads into training camp.   That's not a big deal, but the party has gotten him in the news because he used the Buffalo Bills logo on the invite and you must be female to attend the event.
Truth of the matter is it won't be an event with just McCoy and females, his publicist told Philly.com that McCoy wanted to have control over the guys who will be at the party, so the guys there will only be close friends of McCoy.
The Bills also had to get in touch with McCoy to let him know that he had to take the invite off of Instagram because he used the Bills logo.
"We have reached out to LeSean and informed him that players are not permitted to use team marks for personal use without prior permission from the team," the statement read.
Philly.com sent an RSVP for the event and they got the following in response:
1. Please Submit Full name (As seen on ID) 21+ is a MUST *ID's Will be CHECKED for Admission 
2. Please Submit 1 Picture AND Provide Social Media information I.E. Instagram, Facebook, or Twitter. 
3. Upon Entry Patrons will be asked for ID's and to Sign Confidentiality agreement.
4. There are NO PLUS 1's Everyone MUST individually RSVP to event
5. Upon confirmation Email you will receive Pick up/ Drop off Location and Attire.