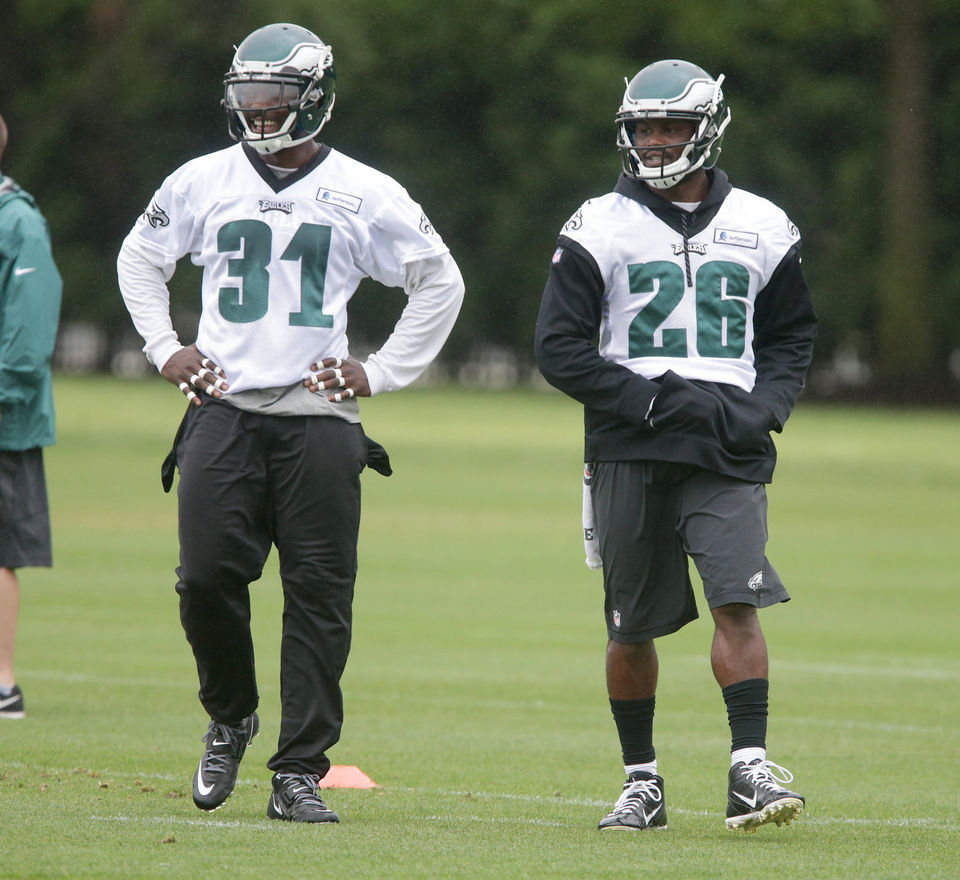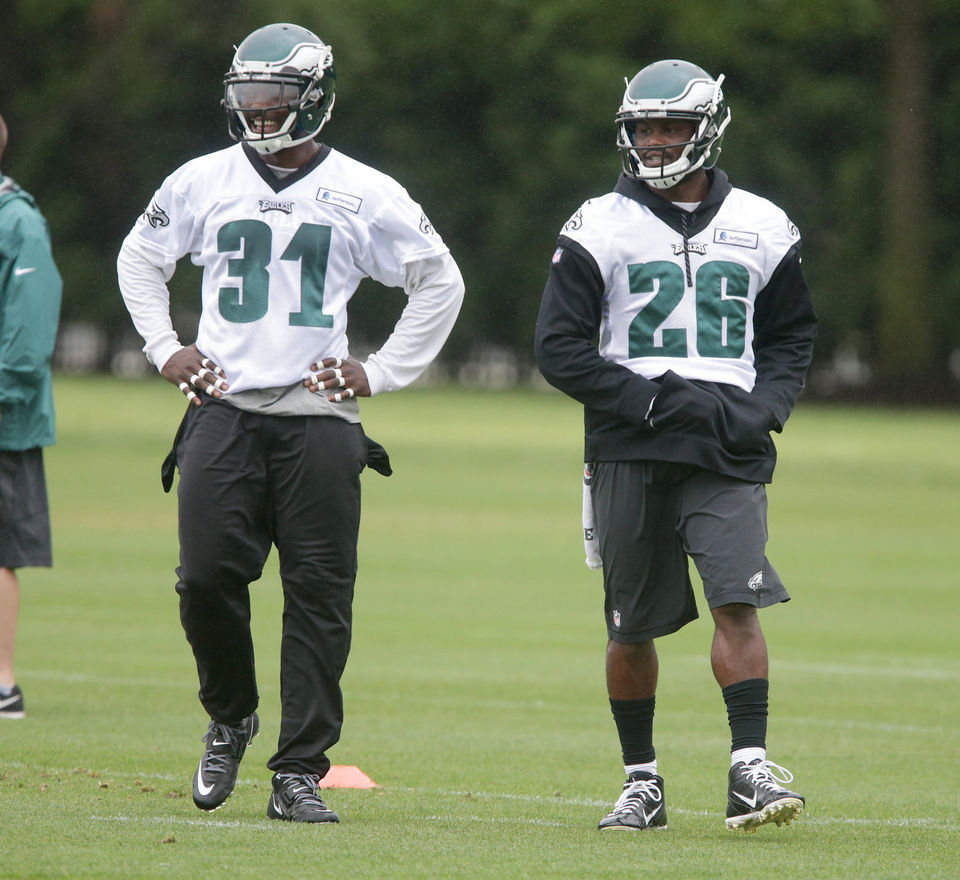 I'm very confident that the play of the Eagles defense versus the pass will improve dramatically this season because of the improvement in the secondary.   They've improved from a talent stand point and more importantly the coaching will be much improved.
I think the addition of cornerback Byron Maxwell will help greatly, but even more so than Maxwell, the addition of defensive backfield coach Cory Undlin will make a huge difference.  Opposing quarterbacks will be forced to hold the football longer than they have in the last two years because the Birds defensive backs will be getting jams on the receivers and delaying their release downfield into their routes.
During the OTA's and the mini-camp, Undlin was working with the Eagles defensive backs on being sound in their techniques.  When they walk up on receivers this year they will do a much better job of getting a jam on them.  This will give the defensive linemen more time to get to the passer.  They will be forced to hold the football for at least a split-second or two longer.
Undlin was drilling them about moving their feet to stay in front of receivers when they walk up on them at the line of scrimmage.  He was hammering it into them to about not opening up and letting the receivers release without getting a good jam on them.  That jam, is one of the secrets to the success of the Seattle Seahawks.  They don't let receivers release freely down the field, so quarterbacks have to hold the ball longer.
These seconds or split seconds are the difference in getting pressure on the quarterback or giving up an easy reception.
It looks like Nolan Carroll will get the first shot at starting at the cornerback position opposite Maxwell.  He's looked very impressive in the OTA's, but we're going to need to wait and see what he does when he has to line up on the top receivers in the NFL.  There's a good chance that the Birds ask Maxwell to stay on the top wide outs.  This would take some of the pressure off of Carroll, but he will still have his work cut out for him.
Second round pick Eric Rowe will also get a shot at the job.  Rowe is raw, but he's got tremendous tools and it's just a matter of time before he makes a charge for the job.  I love Rowe's size/speed combination and his aggressiveness.  He brings a physicality to secondary that nobody else in the secondary brings, but he's not ready to manage things from the safety spot.  Rowe has the tools to be a dominating cornerback, so we'll see how and when they get him on the field.
Brandon Boykin could compete for that same starting cornerback position, but it seems like he's destined to play the nickel position, which isn't a bad thing.  The Birds need him to have a big year because Boykin has proven he can be a big-time playmaker for the Eagles.  He's got amazing quickness and a big time burst out of his breaks, which is a key component needed when covering receivers one-on-one in the slot.
At the safety position opposite Malcolm Jenkins will likely be manned by Walter Thurmond.  I like his feel for the defense and his ability to play the safety position versus the pass.  We will have to wait and see if he will be a solid and consistently effective tackler in the open field.
I don't know if Thurmond can do a good job in run support.  He's played cornerback for most of his career.  I do believe he will be able to cover wide receivers when he's playing them man-to-man, but I'll be watching him in the preseason games and early in the season to see if he can do the job in run support against NFL running backs.
Young safety Earl Wolff showed tremendous promise in his first season, but he's got to show that he can stay heathy and do the job.  Wolff has recently made it known that he's 100% and ready to go.  Well it's time for him to show it.  He did nothing in the OTA's and mini-camp.
2014 fifth round draft pick safety Ed Reynolds is a long-shot, who has a great feel for the coverages, but he has to prove he can cover NFL wide receivers one-on-one.