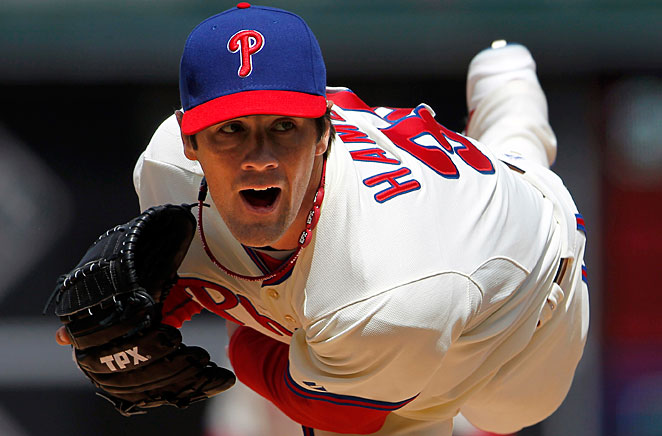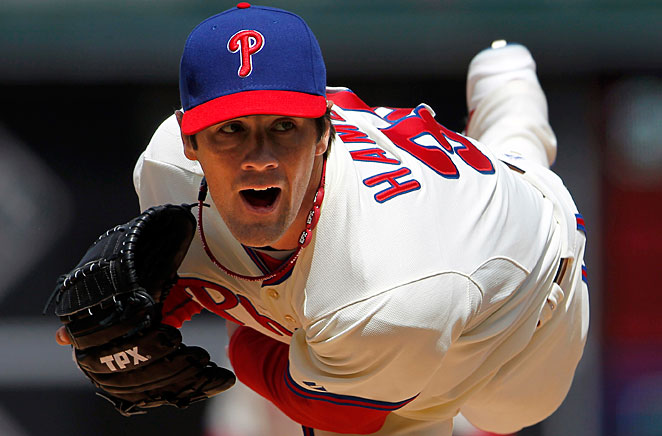 According to ESPN, the Phillies have told all the teams that are interested in acquiring Phils left-handed ace Cole Hamels, to give the Phillies front office their "best" offer by today, Wednesday.   Numerous outlets have reported that the Phils will trade Hamels before the trade deadline, which is this Friday at 4pm.
There's quite a list of teams that reportedly are interested.  It's quite a list with the Texas Rangers Los Angeles Dodgers, Houston Astros, New York Yankees,  San Francisco Giants,  Boston Red Sox, Arizona Diamondbacks and the team he just no-hit, the Chicago Cubs.
ESPN is reporting that the Astros have been making an aggressive late push for the left-hander, but the Rangers are considered to be the favorites.
"I guess I'm pretty valuable to them right now," Hamels said the Phils game last night according to MLB.com. "I understand. It's OK. I just do what they tell me to do. But I understand them. I guess if I were in their position, I'd do the same thing, too."
Something should happen between today, Wednesday and 4pm on Friday.   Stay Tuned