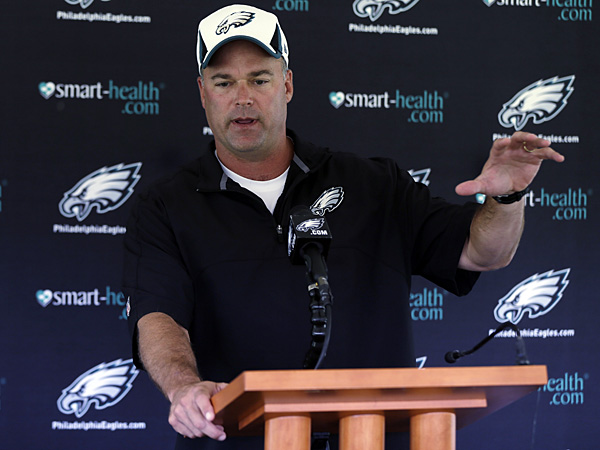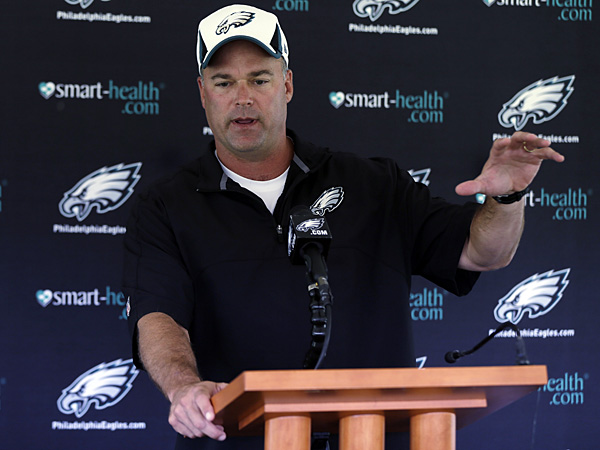 People talk about Chip Kelly being on the hot seat, but the truth of the matter is that Eagles defensive coordinator Billy Davis is really the one on the hot seat.  Kelly will be here next year even if the season goes south, but Davis in all likelihood won't be back if the Birds defense doesn't play much better than they did a year ago.
The veteran defensive coach talked to media this morning and told us about how the Eagles staff took the time to take a close look at the guys who were backing up Brandon Boykin.  He said studied each guy and come to the understanding that they were in position to trade Boykin. Like Chip Kelly said yesterday, the Eagles feel they have enough depth at the cornerback position that justifies trading Boykin.
Davis admitted that a NFL player isn't legitimate until he gets out on the field during a regular season game and does the job.  He discounted guys who can make plays in practice and guys who can make plays in preseason games.
Davis admitted that rookies like JaCorey Shepard and Randall Evans haven't proven that they can play at the NFL level.  This is one of the reasons, I thought the Birds parted with Brandon Boykin too soon.  Why wouldn't wait until these guys do something else to prove themselves?
Davis admitted that he made a mistake a year ago at the corner position which he didn't give young cornerback Nolan Carroll more opportunity to show what he could do at the outside cornerback position.  Last year, Carroll was utilized at the dime position.
The defensive coordinator explained that the Birds feel that Shepard and Evans are close enough to Boykin to justify trading the veteran to the Steelers.
Davis also made it clear that the Eagles thought they have enough options with people Malcolm Jenkins, Walter Thurmond, Shepard, and Evans to be able to trade Boykin.
Carroll has shined so far this season and Davis said he had a great off season and was number one in every cornerback competition they had during the off season.  Davis went so far as to say that Carroll's offseason  was the best he's ever been around.