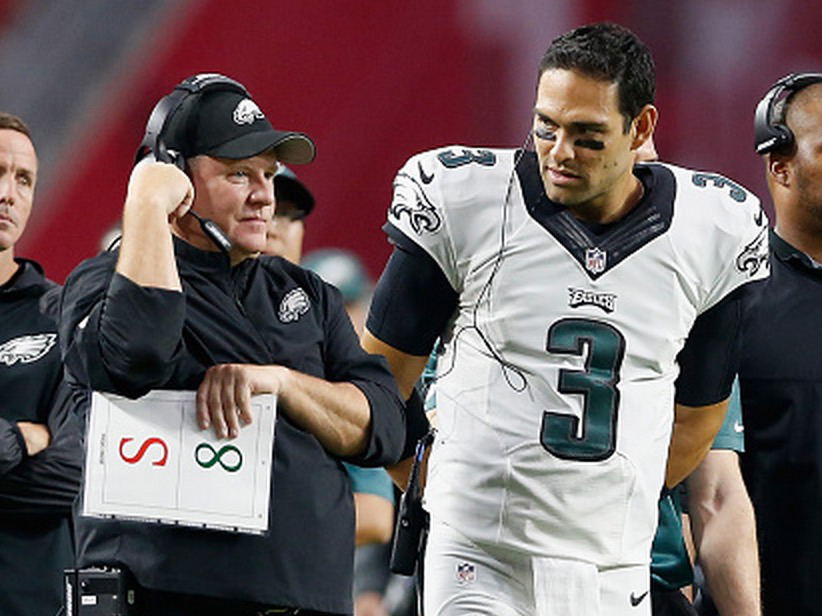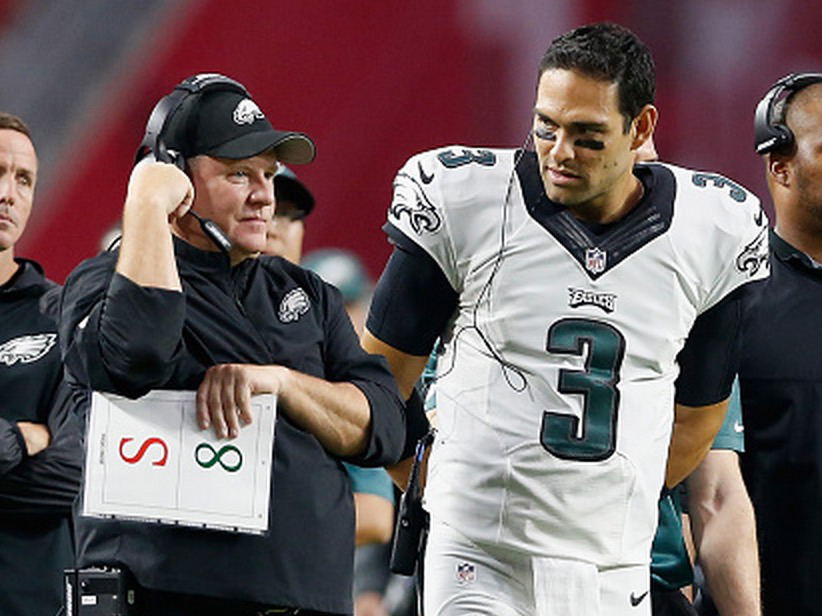 After practice yesterday, the Eagles leaders stepped up in support of their head coach Chip Kelly.  They addressed the criticism of Chip Kelly which was made by former Eagles nickel back Brandon Boykin.
"He can't relate and that makes him uncomfortable," Boykin told CSNPhilly.com of Kelly in a text message Sunday morning. "He likes total control of everything, and he don't like to be uncomfortable. Players excel when you let them naturally be who they are, and in my experience that hasn't been important to him."
"When you're a player, you want to be able to relate to your coach off the field," Boykin told reporters at Steelers training camp. "There were times he just didn't talk to people. You would walk down the hallway, he wouldn't say anything to you. I'm not saying he's a racist in any way."
You can see that players like Eagles safety Malcolm Jenkins don't have a problem toning down their individuality for the good of the team.
"I know for a fact that Chip likes uniformity", Eagles safety Malcolm Jenkins said yesterday. "And it's not necessarily a bad thing. It's not about personalities or race or whatever. It's just about being about the team. "So sometimes that means you can't have as much swagger as you want to as far as the way you dress, but it's also the mentality that no player is bigger than anyone else and no player is bigger than the team, and I can buy into that."
One of the leaders of this football team is backup quarterback Mark Sanchez.  He doesn't take accusations of racism and Kelly, seriously.  In fact, he wants reporters to stop asking the players about this controversy.
"That's nuts. (During stretching today), guys were like, 'Sanchez, ain't you Mexican? And Bradford, aren't you Native-American? And Kiko (Alonso) is Colombian," Sanchez said according to NFL.com. "We've got black guys, white guys, Polynesian guys. C'mon, that's crazy. It's not even worth talking about. Stop asking the players about it. It's getting old."
Eagles veteran inside linebacker DeMeco Ryans feels Boykin just has a different opinion of Kelly than he does and he wants to put an end to all this controversy.
"It's one man's opinion," Ryans said. "You know, all of us out here as men, we have opinions, so that's Boykin's opinion, that's how he feels. I can't say that for myself. I have a different opinion.
"At the end of the day, this is about us coming out here and doing our best to build a great team on the field so all of these questions take away from the work that we've done. I wish we could just nip [the comments] in the bud and be done with it."