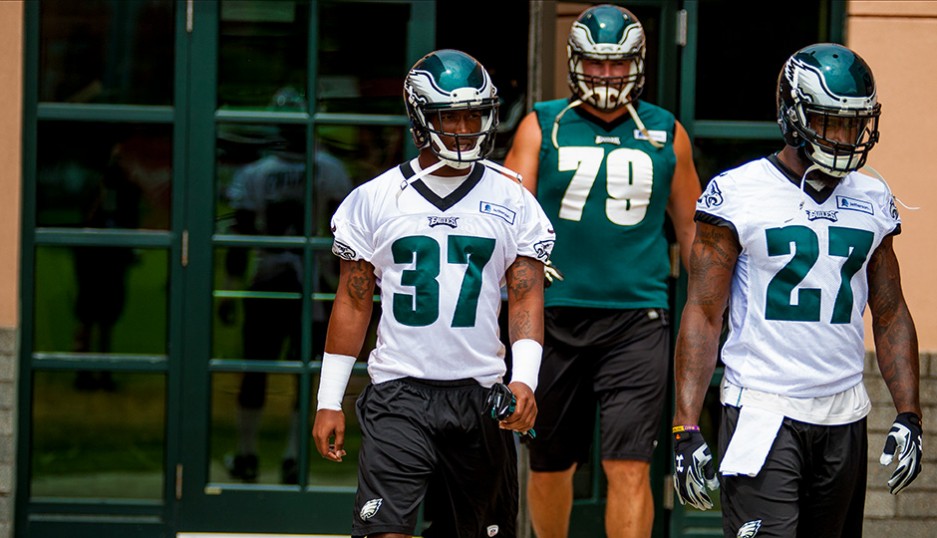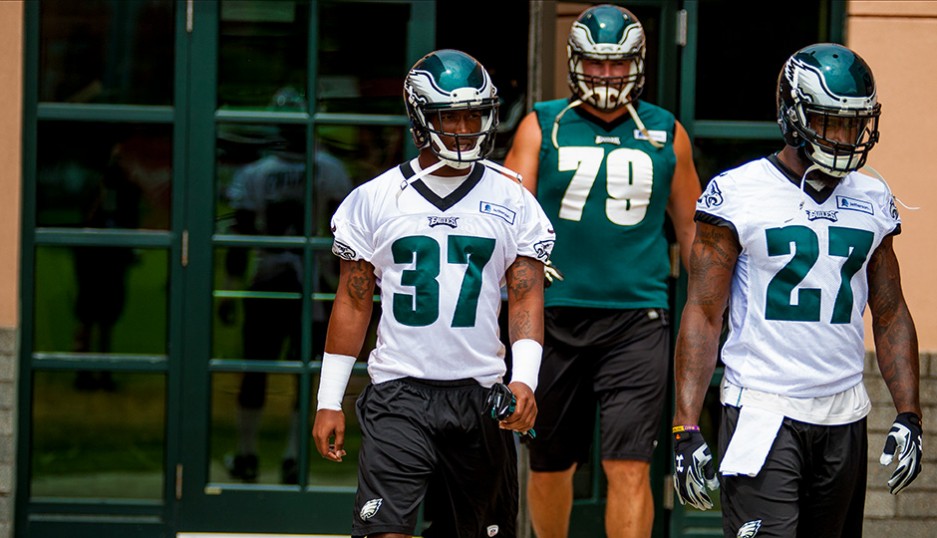 The Eagles are on the field practicing, but here's quick look at what's going on.  Chip Kelly let us know in his pre-practice news conference that  Jaylen Watkins, Eric Rowe, and E.J. Biggers will be battling for that nickel back position.  Watkins and Rowe were in there today.
Kelly feels the Eagles have enough depth to overcome the JaCorey Shepherd injury.  Shepherd will be in the meetings during the season as he recovers from injury and surgery.
All eyes are on Sam Bradford with a big crowd of Eagles fans at the Nova Care Complex.  I've been seeing Sam Bradford hit Jordan Matthews, Zach Ertz and Nelson Agholor on intermediate routes.   Agholor is getting some run with the first team today.
DeMarco Murray is carrying the ball with the first team offense, but he hasn't been doing all the drills.  The Eagles are working on the running game today.   Is he healthy or is it more of the Sports Science stuff?  Remember the Eagles are a running team and they ran the ball quite a bit today. .
Bradford is getting the ball out of his hands and his passes are on the money.  He completed three passes in a row during the 7-on-7 work with the first one going to Ertz, then one on an out route to Matthews, then a deep out on the other side to Agholor.  It would have been four in a row, but Riley Cooper dropped the ball on a 15-yard out.
Throughout the camp I've seen Ryan Mathews catching a lot of passes out of the backfield.  I wouldn't be shocked to see Darren Sproles in the slot on third down with Mathews in the backfield.
On the defensive side of the ball, second-year outside linebacker Marcus Smith ran over Dennis Kelly in the one-on-one drill, which gave us a glimpse of the new Smith.  All the strength work is paying off.