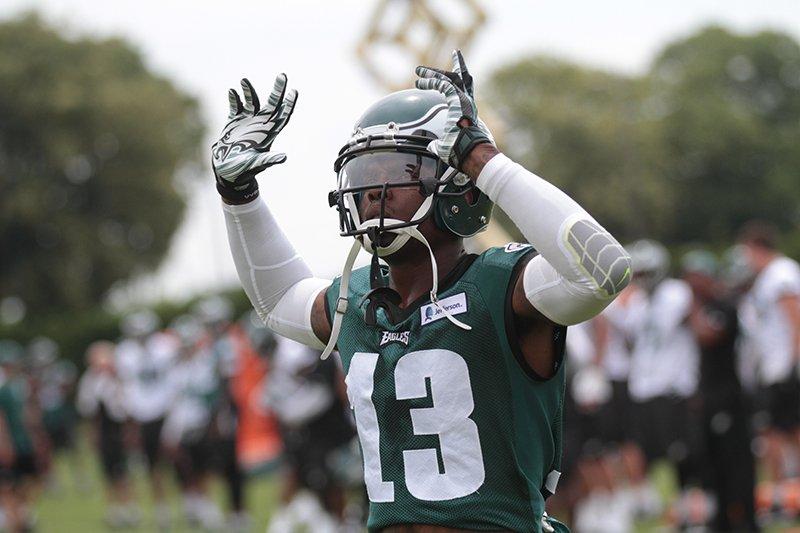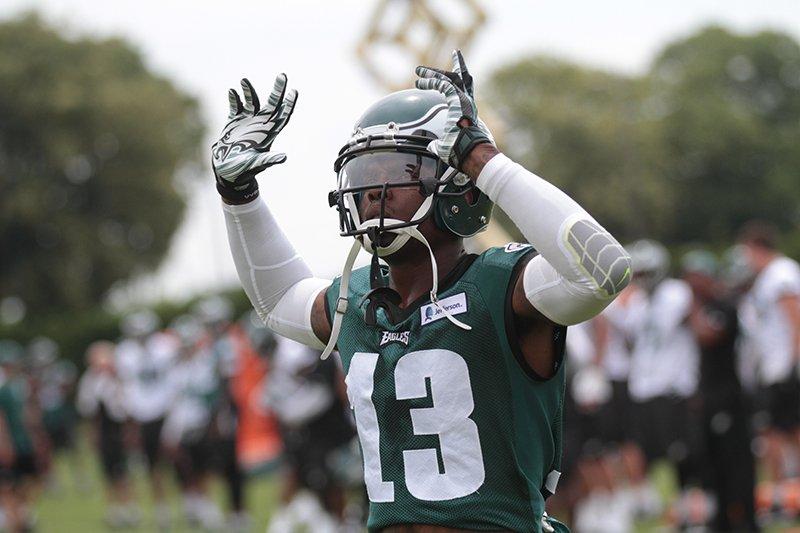 Yesterday, I had a NFL guy whom I respect a great deal and a guy who knows the NFL wide receiver position very well, tell me he thinks Josh Huff is now the best wide receiver on the Eagles roster.  He says Huff has improved more than any receiver on the team.
Yes, you read that right, he said that Josh Huff is the best wide receiver on the Philadelphia Eagles roster.
I was stunned.  I was shocked because this guy who said this knows NFL football and he knows NFL wide receivers like the back of his hand.
Yes, Huff has been catching a lot of passes during the training camp and he does have big play speed, but what about Jordan Matthews and Nelson Agholor.  I'm going to be watching Huff very closely for the rest of the camp and during the preseason games.
I do admit that Huff has improved a great deal and I think there's a good reason for the improvement.
Only NFL players know through experience about the relationships you have with your teammates.  You battle your own teammates more than anybody else. Sometimes you have wars with your teammates on the field as you compete against each other in order to get better.  You keep it on the field and don't take in the locker room.
An offense or defense will play about 65 to 70 plays in a game, but you go against your own teammates 100's plus 100's times in just one week of training camp, then you go against them all the time during the season.  I would get an attitude by just being around some of those guys because you had to fight against them all the time in practice.
Your teammates know you better than anybody else.  I've said this before that Byron Maxwell has brought something to this team from Seattle, that they needed and still need more of.   He knows how to practice.
You've got to go hard against each other if you want to get better.  You can't go through the motions, then expect to take your game to another level on Sundays.  You've got to go hard during each play in practice to the point where you're almost ready to start fighting.  You must have the mental discipline to refrain from fighting, but you feel like fighting.
You're trying to dominate your teammate.  You're trying to kick his butt. He's trying to do the same.
Eliot Shorr-Parks of NJ.com takes us into the battle between Byron Maxwell and Josh Huff.  I've been intrigued by the battle that has been going on between these two all training camp.  They have been making each other better.
Going after each other with holds barred.  Pushing the envelope.
More of this team needs to learn to push each other.  That's the way you get better.
I personally don't think Huff is the best receiver on the team right now.  I would say that Jordan Matthews is that guy.  He's bigger and can make plays on the ball even when he's covered.  I've seen Huff catch the ball, then get stripped of it and that bothered me. He made mistakes like that a year ago.  I think he's improved tremendously, but I don't think he's there yet.  I will keep you posted on Huff.