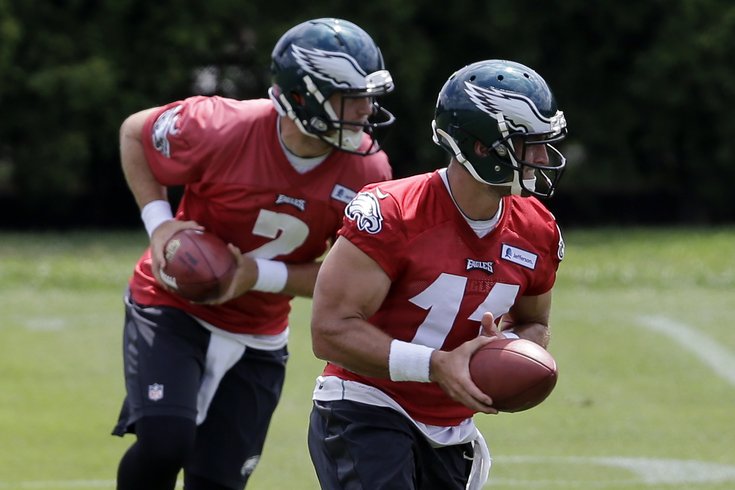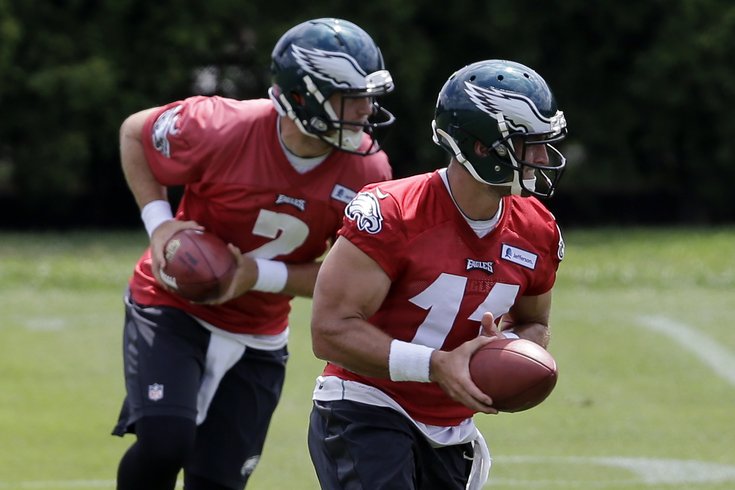 Typically NFL teams rest their starters for the final dress rehearsal of the preseason. It's an opportunity for players who are on the bubble to earn one of the few remaining spots on their respective teams and an audition for other players to hopefully land on a practice squad.
I don't believe it is necessary to start any starters, in addition to guys like Vinny Curry, backup quarterback Mark Sanchez, rookies Nelson Agholor and Eric Rowe.
As for position battles; the third string quarterback, that's right, the "third string quarterback." At this point Barkley has been the better quarterback, but Chip likes everything about Tebow. If I'm Chip, I'm starting Tebow in the first half and Barkley in the second.
The depth of the offensive line was my biggest concern once Mathis was released, and still is heading into week four of the preseason. When Lane Johnson injured his knee against the Packers, the immediate question that came to mind was who is the next guy up at tackle? I've been satisfied with how the offensive line has looked so far with the starters, but the backups concern me. Guys like Tobin and Kelly have held their own while Moffitt has really disappointed me. I'm closely monitoring other teams who are cutting veteran offensive lineman as I'm not confident or comfortable with the depth on this roster.
This Thursday is about the defense for me. I'm not worried who wins the sixth wide receiver job between Miles Austin and Jeff Maehl, my focus is on the secondary.
There is concern with the depth at outside linebacker, but I feel Billy Davis is going to be creative with the depth he has at the inside linebacker position, plus find a way to have Vinny Curry on the field more.
Who is the fourth and fifth cornerback for the team, and better yet, where is the depth at safety?
If I had to make the call right now, Biggers is the fourth cornerback on the depth chart with Watkins claiming the fifth spot. Ed Reynolds by default becomes the third safety and a coin flip between Prosinski and Couplin?
It's not overly exciting or comforting to see the drop off from the starters in the secondary to what is left in terms of depth.
Many fans can't get themselves to watch the last preseason game; it's full of names that you are never going to hear again. With Tebow trying to earn himself a spot on the team, I get the feeling a few more fans than usual will tune in come Thursday.