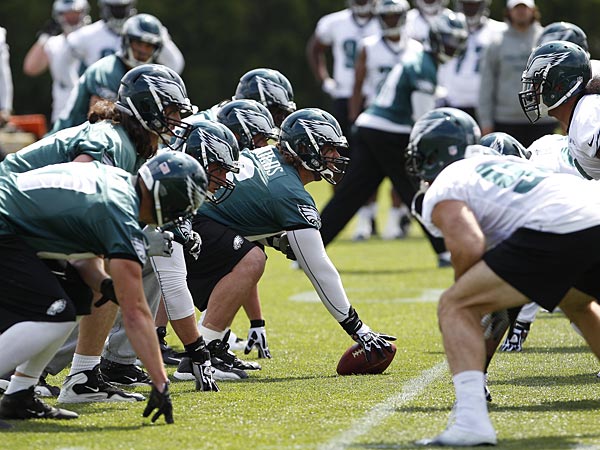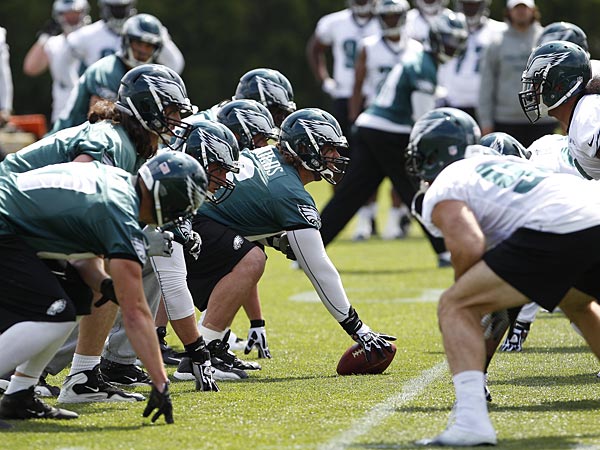 NFL fans throughout the nation are tired of the preseason and eager to see the 2015 regular season start next week. All the NFL teams are playing their final preseason games and deciding which 22 players to release, so they can get their roster down to the 53-man limit.
Nearly all the players who participate in the final game won't get any sleep that night or on any night until the final cuts are made. They'll overreact to each phone call and each knock on the door, because their careers could end very quickly with the mention of one short sentence.
"The head coach wants to see you and bring your playbook."
Like an overtime game, the end is sudden and it's decisive.
During the cut-down period, hundreds of players see their dreams of being a NFL player ended or postponed. Some players will breakout in tears when they get the bad news. Others will just stand there stunned, as if they've been hit by a thunderbolt. Most of the time, it takes a minute or two to sink in. Then they have to make the call to love ones and give them the news.
It marks the end of a long journey that has spanned 10 to 15 years. For most of them, the journey started when they were ten years old or younger. They started out dreaming of playing in the NFL. They showed promise before they reached their teens, then they started to grow and mature athletically.
Next up they played in a secondary league of some type during middle school. There were thousands of practices, weight lifting sessions, and film sessions. There were bumps, bruises and injuries, but they all continued to battle. They got stronger, bigger, faster and smarter.
High school was the next horizon, and they started to shine and standout. Coaches, friends, teammates and opponents could see that they had some special abilities, which might allow them to play football in college. They continued to work and they got even better. Playing in college was now a sure thing.
College was another step up for the youngsters. Some were intimidated at first when they started practicing with the college players. Many started to doubt that they could play on that level, but they worked and got better. Before you knew it, they were not only playing on that level, but they were excelling.
The success on the college level caused them to lift their sights to the final dream of playing in the NFL. Next up they were either at the NFL Combine or working out at a Pro Day and showing scouts and coaches that were good enough to play on the pro level.
Soon, they were drafted or simply signed by a NFL team.  Before you knew it, they were working out with Pro's, then training camp came and then the preseason games.
That all brings us to now and for many, the journey is over and that dream has ended. For over a decade they woke up each morning and asked themselves what could they do that day to help them reach their dream of playing in the NFL. Their lives were aimed at that one goal. Now all that has changed. They're 23, ,24, and 25 years old and they must reprogram themselves.  They must find another passion, which motivates them like playing in the NFL had done for them most of their lives.
Many will go through a transition period filled with self-doubt, dejection, depression, anger and bitterness. Some will endure bouts with alcohol and drugs. At some point the vast majority of these young men will pick themselves up, accept the disappointment and move on. They'll cherish the experience, value the memories and celebrate the relationships.
After that mourning period, they will pick themselves up, reestablish themselves in other areas, then get back to work.  Some will move back in with their parents and go back to sleeping in the same bed that they slept in when they were in elementary school. Some will stay in the city where the team is.
Some will continue to chase the dream.  They'll try out for another team next year.  Some will make it, some won't.  Some will go play in Canada.  Some will play in the Arena League and the Indoor Football League.
Some will go back to school. They'll start careers as high school coaches, college coaches or NFL coaches, scouts, members of the media, lawyers, doctors, salesman, police officers, pilots, actors, musicians and every other career you can think of.
For the rest of their lives, their memories of trying out for or playing in the National Football League will always be with them.