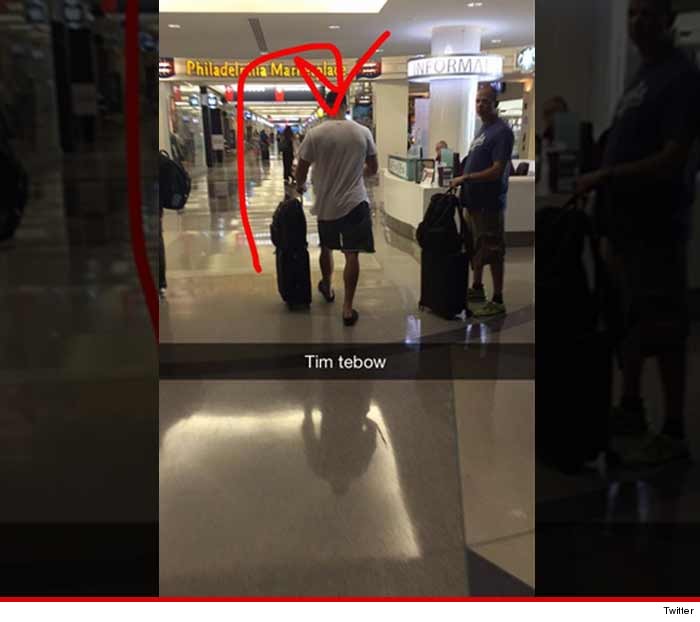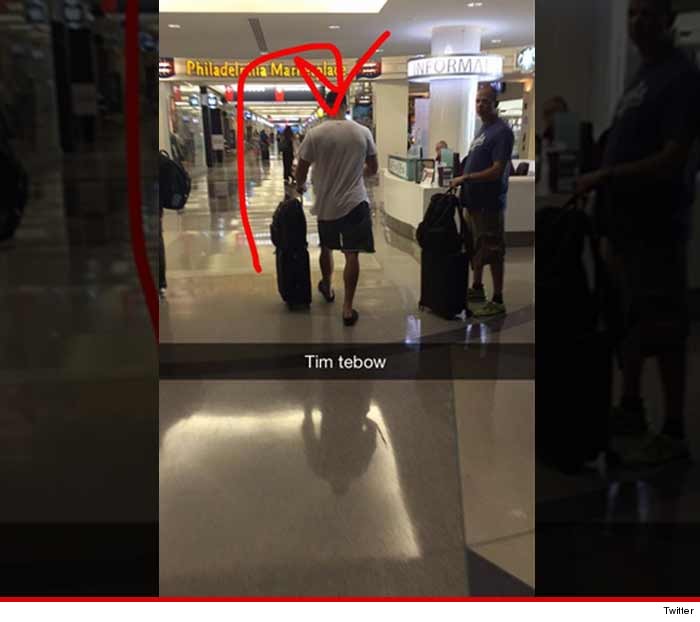 The Eagles have to be down to a 53-man roster by 4pm today, Saturday September 5th.  The blade has been swinging viciously because the clock is moving and headed to 4pm.  There have been reports that Tim Tebow may be released by the Birds.
There was a report that he was seen last night at the Philadelphia Airport with his luggage.  In fact, TMZ.com put a picture up that has Tebow with his back to the camera walking through the airport with his luggage. According to TMZ.com, they reached the Eagles and were not given a status of Tebow's status with the team.  Let's put it this way, it doesn't look good for Tebow.
In addition, there have been reports by Brandon Lee Gowton on BleedingGreenNation.com, that the Eagles have been making calls in search of another quarterback.  They wouldn't be looking for another quarterback, if they had three on the roster that they were happy with.
I'm getting many indications Tim Tebow is among the cuts by #eagles. Chip Kelly looking for QB and possible OL help.

— Howard Eskin (@howardeskin) September 5, 2015
Of course you know that yesterday the Eagles traded quarterback Matt Barkley to the Arizona Cardinals for a seventh round draft pick in 2016.
According to Howard Eskin of FOX29, the Eagles are trying to trade inside linebacker Najee Goode.
According to Adam Caplan of ESPN, the Eagles are going to release safety Ed Reynolds.
According to Eliot Shor-Parks of NJ.com, the Eagles are trying to trade Jaylen Watkins.
There have been reports that the Eagles are also releasing Raheem Mostert, who led the entire NFL in yardage gained during the preseason.