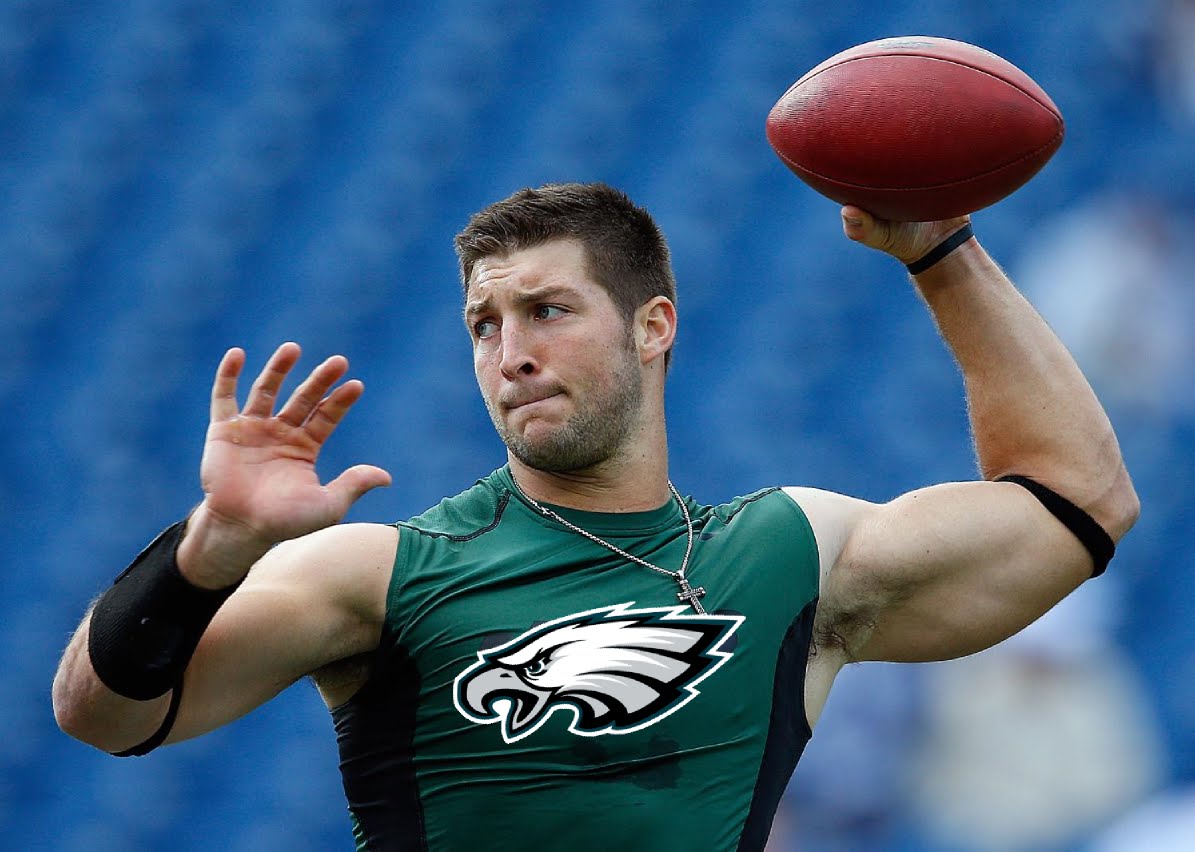 Former Heisman Trophy winner Tim Tebow couldn't have had a much better game than he did in the preseason finale against the New York Jets, but it still wasn't good enough to give Chip Kelly the impression that he belonged on the Eagles football team.
It seemed like Tebow had made the team, when Matt Barkley was traded to the Arizona Cardinals, it seemed that Tebow had the team made, but that wasn't the case.
ESPN's Adam Schefter reports the Eagles have released Tim Tebow.
Eagles released QB Tim Tebow, per source.

— Adam Schefter (@AdamSchefter) September 5, 2015
There were signs it was coming.  The photo last night at the airport and all the reports that Chip Kelly was looking for quarterback help.
Right now, the Eagles are in position to start the season with only two quarterbacks, Sam Bradford and Mark Sanchez.