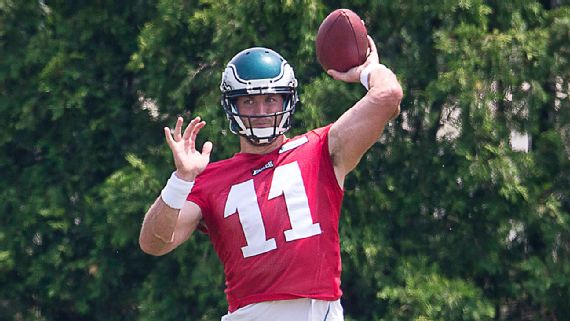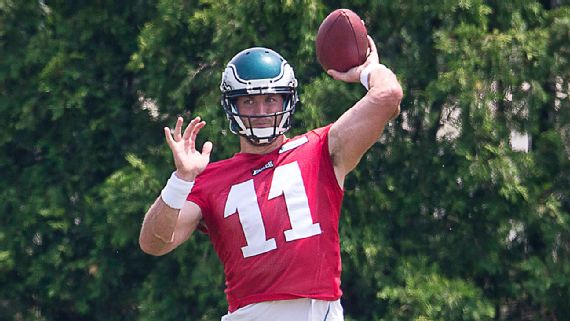 The Philadelphia Eagles just made public the names of the twenty-two players who they released today to get down to the 52-man roster.  Kelly says they're going to add a quarterback and that will put them at 53 when they do.  Of course, one of the notables who was released is Tim Tebow.
"Tim's really progressed but we didn't feel like he was good enough to be the three right now," Chip Kelly said. "He just needs to get out there and get more reps."
Inside linebacker Najee Goode was released and he had previously started some games for the Birds.
Cornerbacks Randall Evans, and Jaylen Watkins and safety Ed Reynolds are three former draft picks who was let go today.  Defensive end Brian Mihalik is also a 2015 draft pick, who was released. Wide receiver Jeff Maehl played for Chip at Oregon and here with the Eagles, but he was let go today.
Running back Raheem Mostert gained more yardage from scrimmage than any other player in the NFL this preseason, but he was released today.
WR Rasheed Bailey
OL Brett Boyko
OL Malcolm Bunche
CB Randall Evans – 2015 Draft pick
TE Andrew Gleichert
LB Najee Goode
WR Jeff Maehl
WR Freddie Martino
DE Brian Mihalik – 2015 Draft pick
OL John Moffitt
RB Raheem Mostert
WR Quron Pratt
S Chris Prosinski
DT Travis Raciti
S Ed Reynolds – 2014 Draft pick
LB Deontae Skinner
P Kip Smith
QB Tim Tebow
TE Eric Tomlinson
OL Julian Vandervelde
LB Diaheem Watkins
DB Jaylen Watkins