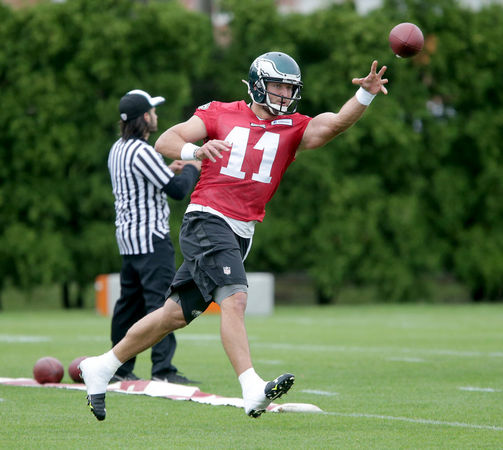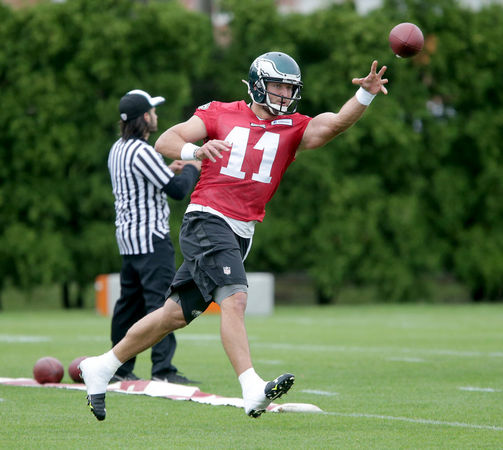 The Eagles made their final cuts on Saturday afternoon, with the only major remaining decision being the addition of a third quarterback to complete the roster which currently stands at 52 players.
On Tebow's Release
The Tim Tebow situation became even more puzzling than it already was when the Eagles released him on Saturday.
Chip Kelly spent most of the month talking "Timmy" and the improvements he had been making, only to pull a fast one on everyone, including Tebow himself when he decided to include him among the final cuts.
It just makes me wonder why Kelly bothered with the whole Tebow thing in the first place. Kelly had to know that if Tebow had any remote shot of working here, it was going to be a process that would have taken longer than just a single preseason to achieve.
Tebow likely lost his roster spot when he failed to do anything with his two-point conversion opportunities in the Green Bay game. His feeble throw that was nearly intercepted probably was enough for Kelly to realize that bringing him in was a mistake. Combine that play with several others, such as the Baltimore game where Tebow never saw a wide open receiver in the back of the end zone and opted to run it in himself, and the writing on the wall was always there: Tim Tebow can't play in this league.
I'd be shocked if Tebow gets another chance to play in the NFL. If Chip Kelly can't find a way to work him into his offense and says no, what coach will say yes?
Rice Over Watkins?
The only cut other than Tebow which surprised me was the release of cornerback Jaylen Watkins.
Watkins had a very rocky preseason, but I thought he had shown enough ability that he was worth hanging on to as a fourth or fifth corner. I'm not sure what Denzell Rice did to earn a roster spot here. I barely noticed him throughout the preseason, and though that's not necessarily a bad thing, I also didn't have him on my radar at all when I made my projections for the final roster.
I still don't know what this team is going to do about the nickel corner role.
I don't think Eric Rowe, E.J. Biggers, or Rice are at all capable of successfully manning the position.
Rowe looked completely overwhelmed in the preseason, and by the end of the game against the Jets looked like he had lost his confidence. He's very raw and needs time to develop, he's in no position to be the first guy off of the bench right now.
Biggers is the only other corner (other than the starters) with experience in this league, but his primary impact will be as a special teamer. He's not an answer in the slot either.
This situation just makes it look all the more ridiculous that the team saw fit to part with Brandon Boykin last month.
Who Will Be The Third Quarterback?

Chip Kelly talked about potentially adding a quarterback to the practice squad, but I don't feel that's very likely.
I think the Eagles are going to go for yet another reclamation project as their third quarterback. The Christian Ponder rumors make a lot of sense to me. He's a former first-round pick that could benefit from playing in a quarterback-friendly system, and he fits the same mold of a Mark Sanchez or Sam Bradford first-round bust type that Kelly has gone after in the past.
I could also see Kelly going after a like Matt Cassel who has plenty of starting experience that would make for a passable option behind Mark Sanchez if Bradford were in fact to go down as he has in the past.