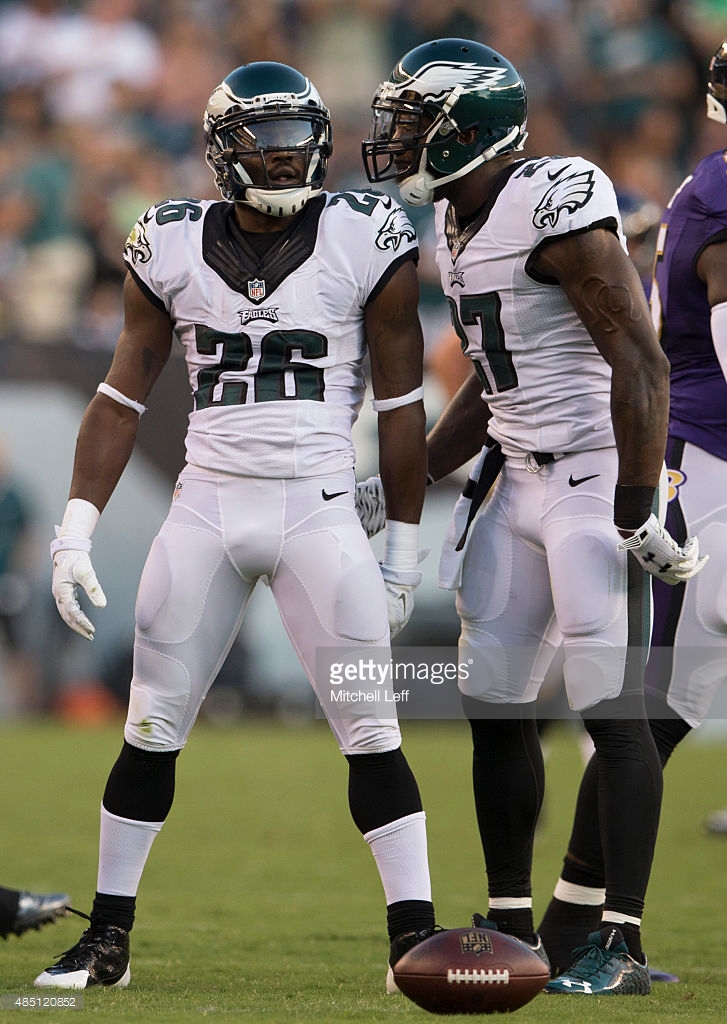 Generated by IJG JPEG Library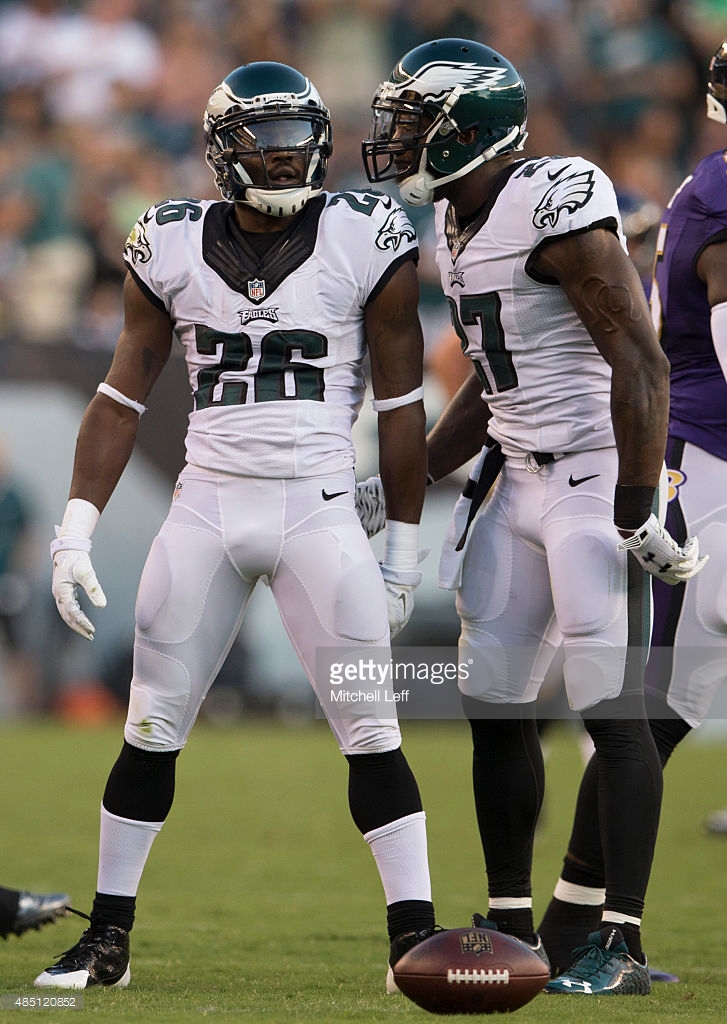 The Eagles might be getting the best safety play of any team in the National Football League.  Both Malcolm Jenkins and Walter Thurmond have been playing some outstanding football against both the run and the pass.  If Jenkins had been able to pull down the two passes which were in his hands in the Atlanta game, this duo would be getting more exposure for how well they are playing.
Jenkins and Thurmond have each been all over the place making tackles and breaking up passes.  They're both playing aggressively and doing a good job of tackling in the open field. Each of them has been getting off blocks versus all those quick screens, which have become popular in the league. I've seen Jenkins making plays behind the line of scrimmage on a couple of running plays and those quick screens.
It's been a long time since the Eagles have had two safeties play at this level.
Jenkins and Thurmond have also taken turns playing the nickel position in passing situations and they've each done a good job in pass coverage.  It seems that the two safeties Jenkins has done a good job of
Billy Davis has allowed Thurmond to play some "Free" coverages where he moves up to the middle of the field and reads the eyes of the quarterback.  He picked off a Matt Ryan pass in the Atlanta game when they were in the "Free" coverage.
Unfortunately, most of the other parts of this Eagles team haven't been playing well, but I have no complaints with the safeties.