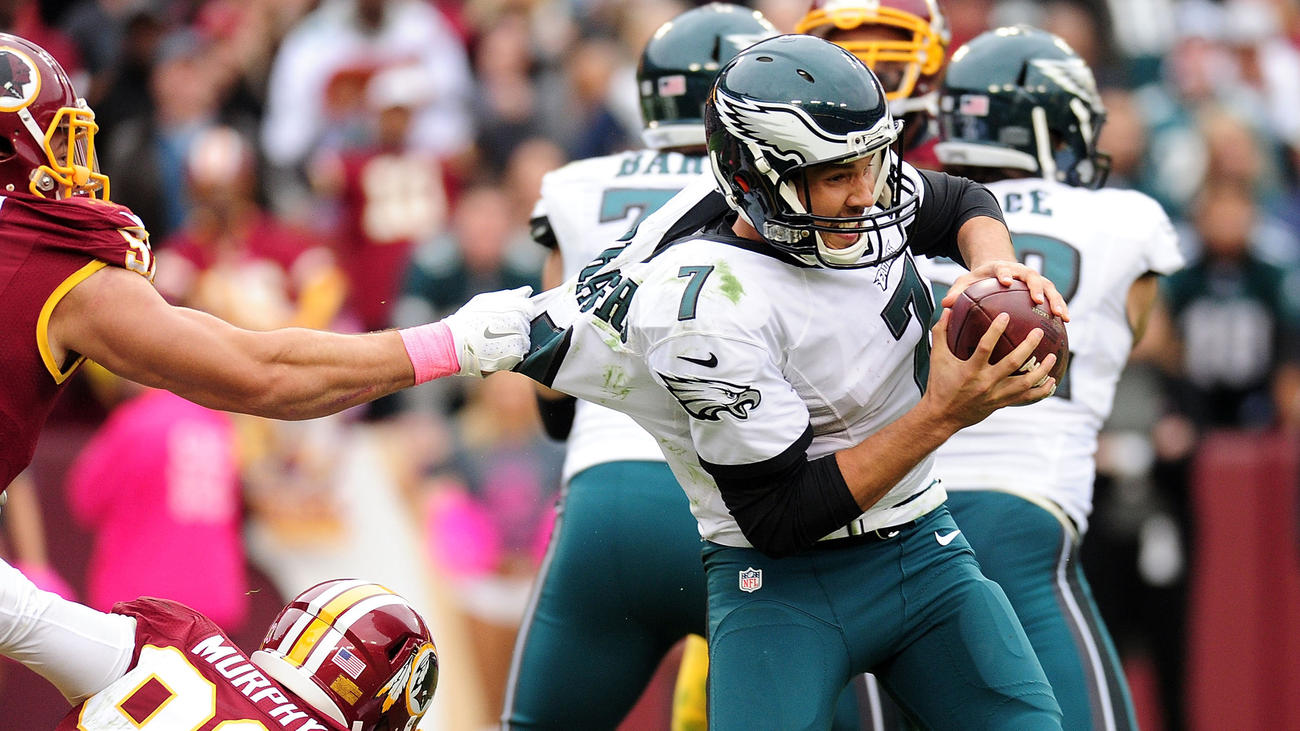 The Eagles offensive line has been the number one problem that they've had this season.  They haven't been able to block for what was supposed to be the most important strength of this team and that was running the football.  Chip Kelly's offense is built on the running game.  He prides himself on obliterating defenses by running the football.
Instead of being the strength of the team, the Eagles running game has been pitiful this season.  It has been an embarrassment.  Kelly has to take the credit or blame for it because he's the one who decided that he could improve on LeSean McCoy.  He's the one who gave the big bucks to DeMarco Murray and Ryan Mathews. So far, Murray has only 47 yards on 29 carries.
Kelly's offensive line has played horribly bad and therefore his running game is near the bottom of the league.
"Right now we don't run the ball when we need to, we don't pass the ball when we need to, it's a disgrace right now," Pro Bowl center Jason Kelce said. "We have to pass block better, we have to run block better, we have to communicate better. There are way too many mistakes, way too many errors, especially for this point in the season. We're costing our team wins right now. We have to get this fixed. We should have had it fixed yesterday. We should have had it fixed right from the beginning. It's very frustrating right now."
Kelly is the one who hasn't drafted an offensive lineman in the last two drafts.  He also made the decision to release Pro Bowl left guard Evan Mathis.   Now that right guard Andrew Gardner has injured his foot and been sidelined for the season; and Pro Bowl left tackle Jason Peters has a quad injury that had him miss most of the Redskins game and has him questionable for the Saints game; and right tackle Lane Johnson has a MCL strain and may also miss the Saints game; Kelly's offense is in major trouble.
The Eagles offensive line gave up five sacks against the Skins.  They may give up even more against New Orleans, if they take the field with Matt Tobin at left tackle and Dennis Kelly at right tackle.  Sam Bradford doesn't have the durability to stay healthy, when he's getting hit so often behind this offensive line.