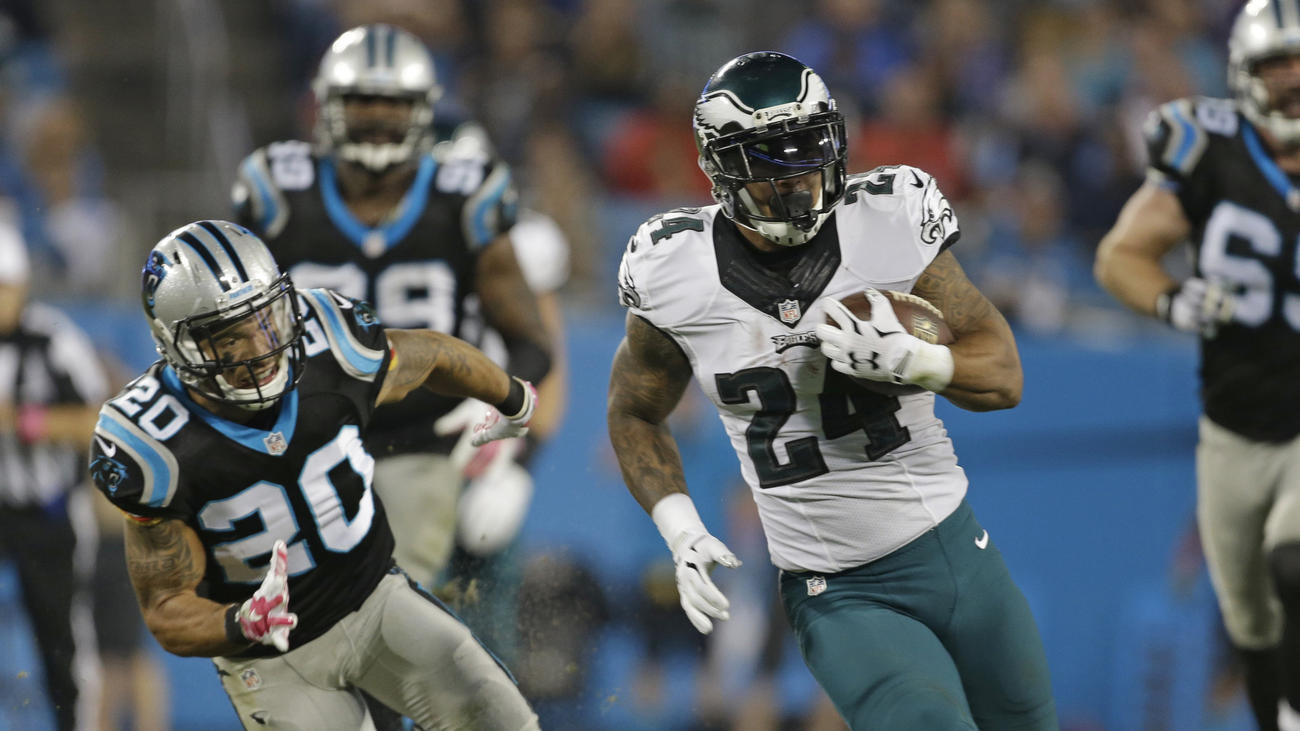 The Eagles were trailing 21-6 and on the verge of being blown out last night against the Panthers when running back Ryan Mathews used his unique talent to get them back in the game.  Astonishingly after that play, he only ran the football one more time the rest of the game.
DeMarco Murray can still be the main ball carrier, but Mathews has earned more chances to contribute to this offense.   He is a home run threat every time he touches the football.  He's much faster than Murray, so he's able to make yardage in situations where Murray gains little or nothing.
I think it's obvious to everyone now that they could improve the offense by simply handing the football to Mathews more often. c He got the Eagles back into the game last night with his speed by taking off on a 63-yard touchdown run.  He ran six times for 97 yards and caught three passes for 24 yards.  That's nine touches for 121 yards.
Mathews has run through two of the best defenses, Carolina and New York Jets in the National Football League this season.   it's simple, he runs through tackles and he outruns everybody once he gets out into open field.
I wasn't shocked when Mathews took off and outran everybody for the score.  He has that type of speed and the way Chip Kelly's offense spreads the defense out, there aren't many tacklers who will have the chance to make the play, once he gets into the secondary.
Murray wasn't nearly as effective with 18 carries for 65 yards and two catches for five yards.  He was facing the same defense and running behind the same the offensive line.  Murray can continue to be the workhorse, but
There's a noticeable difference between the two runners when they're carrying the football.   Kelly needs to make an adjustment about how much each of them is carrying the football.   We all want to see more of number 24.