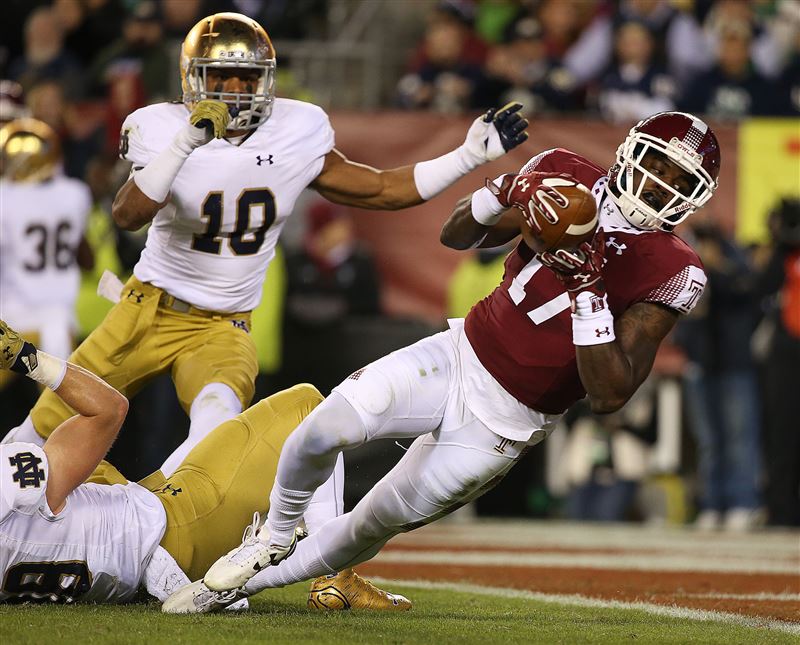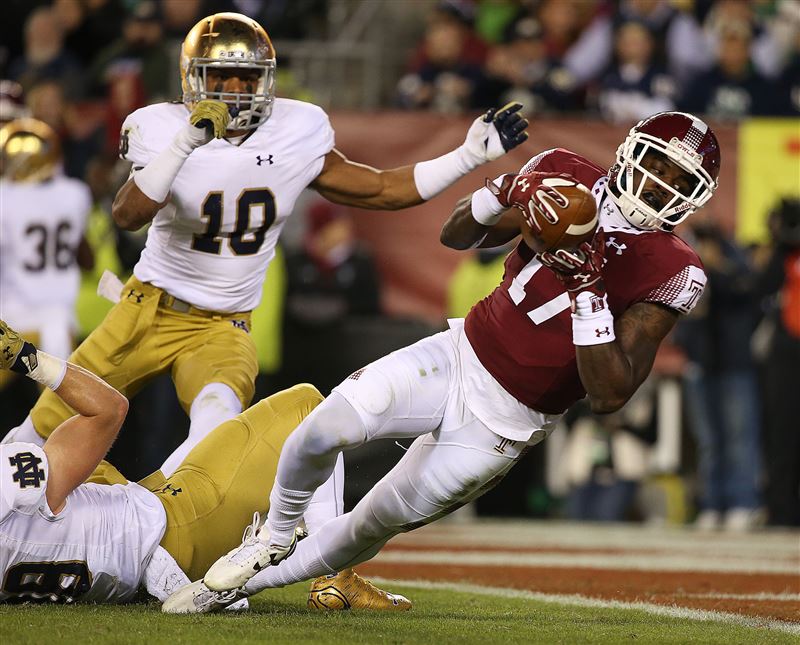 Last night's contest between the Temple Owls and the Notre Dame Fighting Irish was the biggest game in the history of Temple Owls football.  In the end the Owls came up a bit short, but there's no question that they are one of the better teams in the nation.  The football squad wearing the Cherry Red colored uniforms gave it all they had last night and came up a little short against the Fighting Irish.
It was their first loss of the season and they had a chance to pull it out up until the last couple of minutes, when Notre Dame took the lead on a pass from their young talented quarterback, DeShone Kizer to local product wide receiver Will Fuller.
The fate of the Owls was sealed when Notre Dame's KeiVarae Russell made a acrobatic interception of a P.J. Walker throw with the Owls trying to drive with a little over a minute left on the clock.  Walker didn't have his best game, but he might quite a few outstanding throws.  He finished going 13 of 30 for 188 yards and a touchdown.
The Owls defense made some big plays in the red zone in the first half to keep the game close.    It's a game that will be remembered for a while because the Owls were at the doorstep of a huge upset.  You got to give the Owls defense credit not the first pick by the goalline.  They crossed up the young Notre Dame quarterback Kizer by having defensive lineman Praise Martin-Oguike drop into coverage.  The young QB threw the right to him and it killed what looked like a sure Fighting Irish scoring drive.
On the other red zone interception, Temple cornerback Tavon Young got one hand on a pass and tipped in the air and Temple middle linebacker Tyler Matakevich grabbed it in stride and took it back 21 yards to stop a Notre Dame scoring drive.