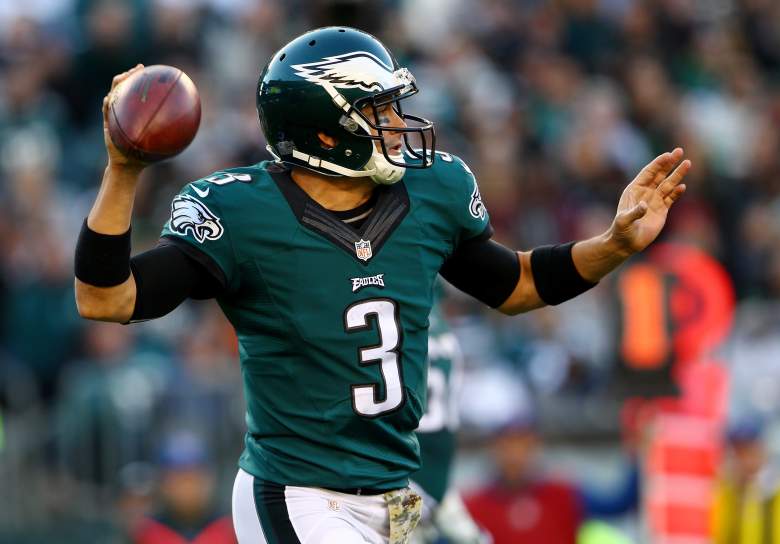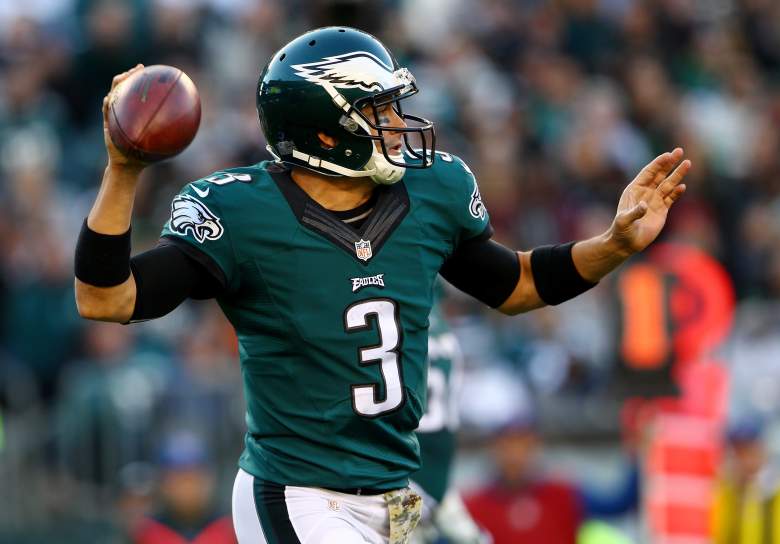 Chip Kelly Is An Absolute Disgrace

For the second straight week, Chip Kelly's miserable offense actually managed to get off to a fast start.
The Eagles began the game with a very efficient drive, marching right down the field for 86 yards on seven plays, capped off by a beautiful 39-yard catch and run by Josh Huff to put the Birds up 7-0.
And then, the bottom fell out.
Billy Davis and his defense were completely outmatched by Jameis Winston and the Tampa offense, allowing big play after big play on their way to getting torched for 28 points in the first half alone.
Meanwhile, the offensive guru's fast-paced scheme went into the tank, generating just seven points in the rest of the half while at one point punting on four straight possessions.
All year long, the Philadelphia Eagles have played poorly.
There have been constant mental mistakes, errors, and penalties.
There have been numerous turnovers. There have been countless three and outs.
Most of all, there has been a painful lack of creativity in the offense. Week to week, its the same stale plays. The swing passes to DeMarco Murray's. The zone runs. The dinks and dunks.
The wide receivers still aren't doing anything. And the head coach will continue to deny that there's a problem as the guys that he spent first, second, and third round picks on continue to be nothing more than average.
I haven't seen a single new wrinkle, unique formation, or anything remotely innovative (or far that matter effective) all season long. Wasn't Chip Kelly billed as some brilliant offensive mind that was supposed to revolutionize the game?
Good lord, I don't see it. And what's more, I don't see it getting better.
More and more, Chip Kelly is proving to be exactly what I feared him to be when he first arrived in 2013. A gimmicky coach, with a flawed system, and an overinflated ego.
This uptempo, fast-paced offense isn't something that is going to work in this league. Seriously, there's absolutely nothing special about this system, and its time that we accept that.
This scheme is the like an NBA team that tries run a lot and score on the fast break. Those NBA teams rely on speed, athleticism, and finesse to create mismatches and get a leg up on their opponents. However, when it comes time to bear down and play a traditional half-court offense, those athletic teams struggle to match up, and the gimmicky style of attack only carries them so far.
The same is true of Kelly's offense. Time and time again, its been proven that it doesn't work against the better defenses in this league. Chip's offense has only been able to put up numbers on mediocre teams. Richard Sherman said it best a year ago when Seattle came to down and dominated Kelly's attack: "It's a very basic offense".
This is not a product that's going to improve over time, its only going to get further exposed. Now the only question is how long will it be before Jeffrey Lurie comes to that realization and does what needs to be done?
Quick Thoughts
Offense
DeMarco Murray began the game by fumbling a ball away, but fortunately the Eagles actually managed to force a second fumble on the play, and recovered. He played a a very disinterested, "for who, for what" kind of game.
Today marked just the first time Darren Sproles had caught a touchdown pass as a member of an Eagle. That speaks just to how egregiously Chip Kelly has misused the talented running back during his time in Philadelphia.
Mark Sanchez started out the day decent enough, but crumpled as the game went on. Sanchez threw a key interception at the end of the half that denied the Eagles an opportunity for points, and tossed a miserable pick-six to Lavante David when the game was well out of hand.
Matt Tobin was beat badly by Gerald McCoy for a sack in the first quarter.
At least Brent Celek showed up. Seven catches for 79 yards.
Miles Austin was good for another drop, and an illegal substitution penalty. Seriously, why is he still on this roster?
And Chip's hand-picked receivers? Nelson Agholor, 3 catches for 11 yards. Jordan Matthews, four grabs for 13.
Defense
What happened to the Eagles' once great run-defense? Doug Martin gashed the Eagles for nearly 200 yards by halftime, including a 58-yard run on a third and one, and an 84-yard scamper, both setting up Tampa touchdowns.
The team also gave up a critical fourth and one first-down run to Martin before the end of the half, setting up Tampa's fourth touchdown.
Of course, the pass defense wasn't much better. Winston tore them to shreds in the first half, throwing for four touchdown passes.
Nolan Carroll had easily his worst game as an Eagle, getting beat for three touchdowns and also looking particularly feeble trying to bring down Doug Martin during his 84 yard run.
Former Eagle Russel Sheperd caught one of the four first-half touchdowns.
On Tampa's opening drive in the third quarter, the Bucs were faced with a 3rd and 16, however the Eagles' defense allowed them to convert.
On the same drive, the Eagles got the Bucs backed up into a 2nd and 20, and again allowed the Bucs to convert.
The drive capped with Winston's fifth touchdown pass, a drive that took 10 minutes off of the clock.
Haven't seen anything positive from Kiko Alonso. This team really misses Jordan Hicks.
Special Teams
Nice play by Darren Sproles in the first quarter to lay out Tampa gunner Mike Jenkins on a punt. With the ball not returnable, Sproles delivered a blow to Jenkins and denying him a chance to down the ball inside the 20.
Final Thoughts
Two straight home games against a couple of mediocre teams, and Chip Kelly's Eagles respond with two miserable let downs.
But this week, they didn't even pretend to be competitive.
Kelly entered the day with the silly idea of improving to 5-5 and moving into first place in the division, but once again the coach couldn't deliver.
They now sink further towards the NFC East basement at 4-6, with a looming match against a Lions team that has gritted out a winning streak against some decent teams in the Oakland Raiders and Green Bay Packers.
Don't even talk about the ridiculous notion that the Eagles are "still in it". This is bad, poorly coached football team with deep-rooted issues. Things may only get worse from here.
Follow Denny Basens on Twitter @DennyBasens