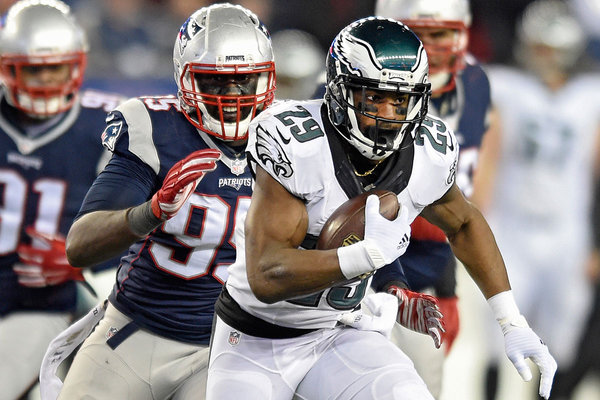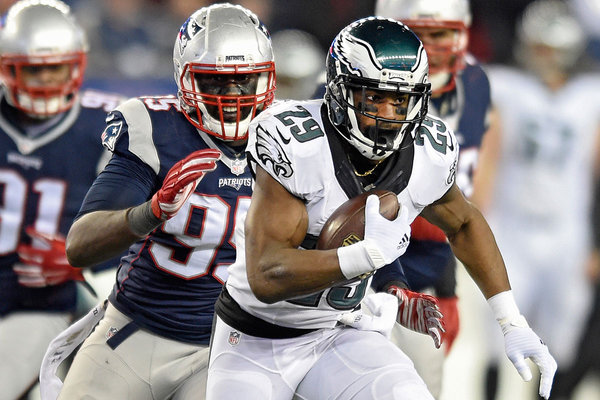 I've heard a lot of people wonder aloud why DeMarco Murray would approach Eagles owner Jeffrey Lurie with complaints about not getting enough carries and playing time.  That's unusual for us here in the Philadelphia area, but it happens all the time down in Dallas with Jerry Jones as the owner.
I think it's best for an organization for players to take their problems to their position coaches, then the head coach, but not the owner.  It's also interesting that the story was reported by Ed Werder of ESPN, who has covered the Cowboys team for decades.  Surely Murray knows Werder and it wasn't a coincidence that he made the report, but is that the way to deal with an internal football problem.  It's not good for the football team to have a key player more focused on his number of carries rather than the huge win over the defending Super Bowl Champion Patriots.
While in Dallas playing for the Cowboys, Murray saw numerous teammates go to Jerry's office when they had a problem.  Pro Bowl wide receiver Dez Bryant has taken and continues to take his problems to Jones.  Jones takes troubled Cowboys likes former Carolina Panthers defensive end, Greg Hardy and rookie pass rusher Rangy Gregory under his wing.
It's pretty easy to see why Murray decided to go to Lurie, but he's got to realize he isn't in Dallas anymore.  That isn the way Lurie runs his football team.  Wisely, Jeffrey Lurie stays away from the cameras and the microphones for the most part.  He allows Chip Kelly and his staff to run the football team.  I think he's running the team in the right way.
It isn't a good habit for players to take their issues straight to the owner because it eliminates the power of the head coach and coaching staff.  It's one of the reasons the Cowboys have had so much trouble winning under Jones, after Jimmy Johnson left.
From a football standpoint, Murray has no argument to be given more carries and playing time than the Birds other running backs.  His numbers don't compare favorably with Ryan Mathews, Darren Proles and Kenjon Barner.  Murray has carried the ball 163 for 569 yards for only a 3.5 yard per carry average.  Mathews has carried it 75 times for 427 yards and a 5.7 yards per carry average.  Sproles has run with the ball 62 times for 234 yards and 3.8 yards per carry average.  Barner has rushed 23 times for a 106 yards and a 4.6 yards per carry average.
Oh by the way, Mathews practiced yesterday and I wouldn't be surprised if he gets more carries than Murray on Sunday.