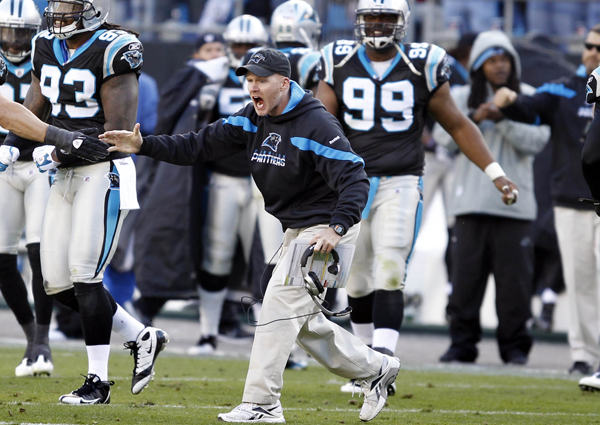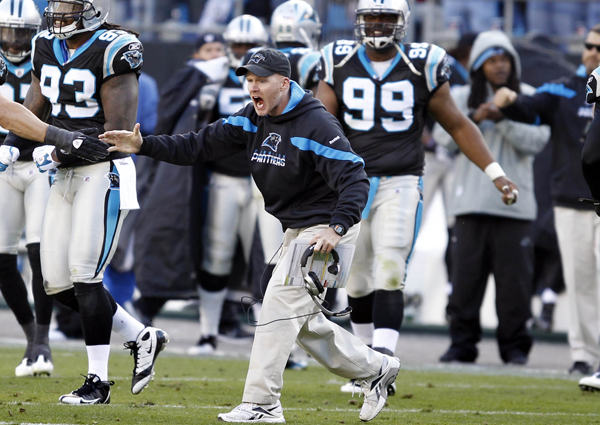 If I was Eagles owner Jeffrey Lurie, I would have given the head coaching job to Carolina Panthers defensive coordinator Sean McDermott this morning after his interview with Anthony Gargano on the 97.5 The Fannatic. He sounded like just what the doctor ordered.
He would set up standards for what it means to be a Philadelphia Eagle.  He would develop relationships with the players, while pushing them to a hire level at the same time.   McDermott wouldn't need all model citizens, but he would be helping his players to grow as players and as men.
With the same players, the Eagles defense would be greatly improved under his leadership.  McDermott learned how to pressure a quarterback and an offense from Jim Johnson.
The young defensive signal caller grew up in the area and he knows about the passion of Eagles fans.   McDermott was an Eagles defensive back coach for about ten years during Andy Reid's run with the team.  He took the defensive coordinator position at a tough time and went down with a sinking ship.
He shrugged off the disappointment and went down to Carolina and built an outstanding defense for Panthers under Carolina head coach and former Eagles assistant Ron Rivera.  For the last four years, the Panthers have been one of the top five defenses in the National Football League and that's very impressive, when you consider that a great defense like the Seattle Seahawks can't say that.  This year the Panthers are 15-1 and headed to the playoffs because of Cam Newton and their defense.
"We came here five years ago and we put our first brick down and that's where it all started", McDermott explained to Gargano.  "It starts out with a vision.  We communicated the vision right from the start.  And really just stressed a daily standard and how we wanted it to look.  And in doing so we invested in people probably more than anything and established a winning culture.  We put people in the building and players in particular that wanted to win.  They were accountable.  They were unselfish and high character individuals that above all else just wanted with and are tough."
McDermott knows how important the Eagles are to this area.    "I would love to see the Eagles recapture the magic", he said a number of times.
Next up, the former Eagles coach talked about his philosophy of coaching and it was drastically different from former Eagles head coach Chip Kelly.
"Probably the biggest thing is from a leadership standpoint", McDermott said in talking about the most important aspect of coaching.  "The game is not about X's and O's.  It's bigger than that.  It's leadership and it's about people.  We're not in the business of making doorknobs. We're in the business of people.  You've got to connect with people, In particular the modern athlete.  There's different things you've got to do as a coach and as a teacher these days to relate to the modern athlete."
From what I have heard, McDermott hasn't been scheduled for a sit down with the Eagles, but he is interviewing with the Browns.  Hopefully, the Eagles sit down and talk to him because he sounds very promising.  More importantly, the play of the Panthers defense shows he's an outstanding coach.