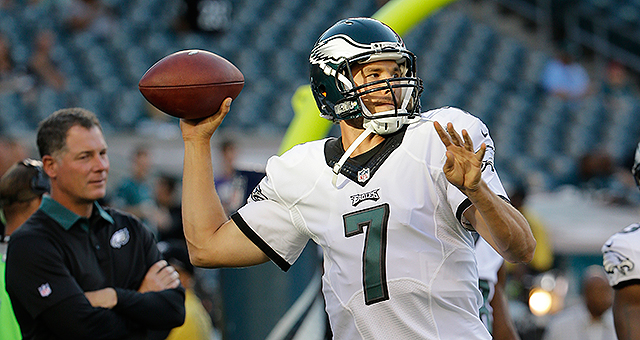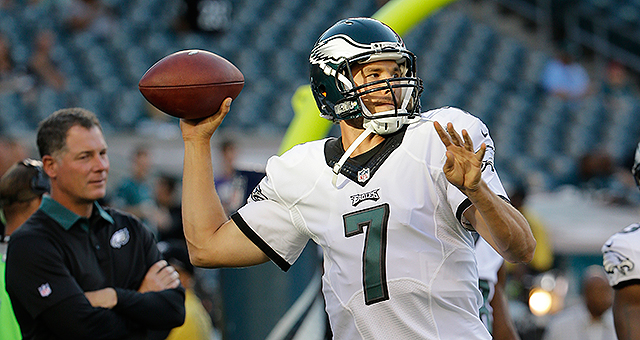 If I were advising Eagles owner Jeffrey Lurie, I would tell him to step back and look at the situation the team is in, starting with the offensive side of the ball.  They are limited in the personnel moves they can make in the next three or four years.  They don't have a lot of salary cap room and they're not in position to get a better quarterback than Sam Bradford.
How can we get the best out of Sam Bradford?  It's simple keep Pat Shurmur in place as your offensive coordinator.
Bradford talked about not wanting to have to learn a new system with new plays and new terminology.  The best quarterbacks in the league have been in the same system for an extended period of time and that's one of the reasons they have excelled.
Shurmur knows the West Coast offense plus he will keep parts of Chip's system in place.  Bradford already knows the West Coast offense and he knows Chip's offense.  The Eagles current starting quarterback feels comfortable working with Shurmur and I think Shurmur can get the most out of Bradford.
"The quarterback-head coach relationship is extremely important in any organization," Bradford said. "Given the history I have with Pat — we were together my rookie year [in St. Louis] and reunited this year — I think it would mean a lot to me. I would love to play for him. I really enjoyed playing for him today. If he is a candidate, I hope that he gets serious consideration."
Shurmur has a reputation amongst the players on the team.  They respect him and trust him.  He's not the kind of guy, who is going to tell you want to hear, then forget what he said and act like he never said it.
Just like on Sunday, Shurmur will put together running plays to utilize the skills of DeMarco Murray.
"I've always talked to 'Shurm,' " Murray said. "We've always had a good relationship about certain run plays."
Shurmur is going to get the most out of Bradford and Murray.
You're not going to be able to effectively turn this roster upside down in one off season.  If they have Shurmur running the offense, it will mix and match plays and systems to fit the players, which is the number one thing a coach should do.
The first they must address is the offensive line.  The first pick should be an offensive lineman and they should draft two more picks on the line.  They must decide if they're going to have a running attack that will allow an undersized finesse center like Jason Kelce to flourish.  Shurmur could utilize him this year, if you want to keep him in place.
You need to draft a tackle to replace Peters and he could start playing guard until Peters retires.  It could be a right tackle because Lane Johnson has already proved he will have no problem moving to the other side.