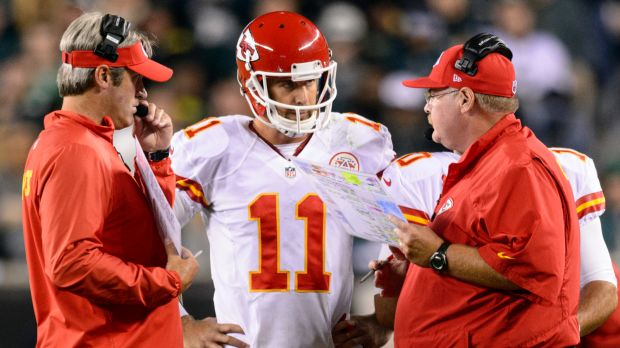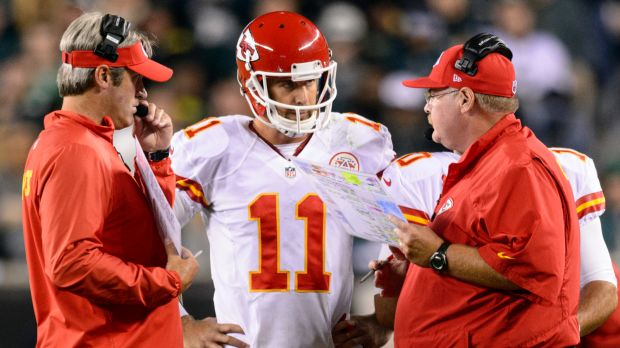 I've said it before and I will say it again, if Jeffrey Lurie were able to hire Andy Reid again, he would do it, but that wasn't an option.  The Eagles owner is eager to return to the stability of the Reid years.
Peterson knows Reid's organizational structure, which helped the Eagles make the playoffs in nine of his fourteen years as Birds head coach.   He knows what Reid looks for in assistant coaches and how to put together the staff.
Reid's planning and organizational skills was what wowed Lurie and Joe Banner years ago, when they offered the job to Reid.  Reid, who had worked for years on staff with different coaches was able to be a team guy and work with different personnel people.
Pederson will try to emulate Reid's way of putting together the off season and in season game plan and practices.  Reid knows how to keep his team's legs fresh so they finish strong.  Like this year in Kansas City, Reid's teams are very difficult to beat late in the season.
You can legitimately criticize Reid for in his game time management and play calling, as well as evaluating personnel, but Reid's organizational, management and people skills are his strengths.  The structure of the coaching staff, practices and Reid's supportive personality made the Birds consistent and Lurie hopes Pederson has the same types of skills.
Reid also always exhibited an ability to work with anybody.  Pederson is going to come into a situation with Howie Roseman, whom he already knows, where he will coaching the players and that's it.  He won't be distracted by worrying about evaluating the talent.
I think Brad Childress will be his offensive coordinator  and I would like to see them keep Pat Shurmur as the quarterback coach. Duce Staley will likely continue as the running backs' coach, and they need a good wide receivers coach because they will be starting from scratch.  With a good coach I think Jordan Matthews and Nelson Agholor will develop into quality NFL receivers.
The key to success of the offense will be the rebuilding of the offensive line.  Hopefully Jason Peters will be able to come back strong, but the Birds will need to address the offensive line in the draft.  Roseman will need to get his picks right early in the draft when they go after one of two offensive linemen.