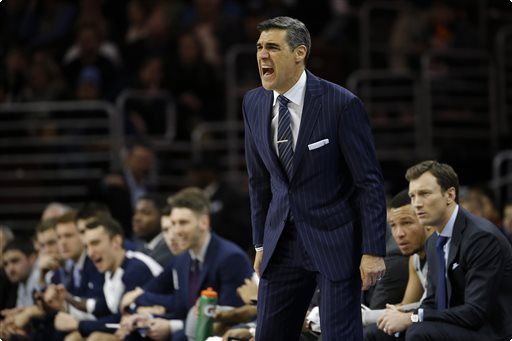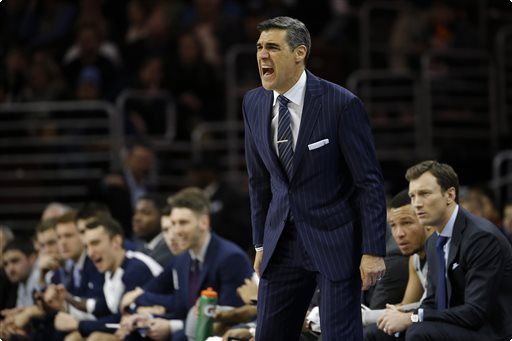 The NCAA College Basketball Tournament runs start today for Villanova, St. Joes and Temple.   I see Villanova and St. Joseph's making it to the Sweet 16 and Nova going all the way to the Elite 8 before losing to Kansas.   Despite my Bracket picks, I would not be surprised at all if St. Joe's winds up going deeper in the tournament than Villanova.
The pressure is on Villanova.  There's not a team in the land that has a better winning percentage than the Wildcats in the regular season for the last three seasons.   There record is outstanding at 91-13.  Unfortunately, Nova has not lived up to their billing in the tournament in the last three years.
In those post-seasons, they have come into the tournament as number two-seeds and a number one seed.  The last two years they have let teams bounce them out in the Round of 32.  In 2014, it was seventh-seeded UConn, which went on to win it all and last year it was the eighth-seeded North Carolina.
Jay Wright has talked to his crew about the importance of them erasing the reputation of being an outstanding regular season program that can't get it done in the tournament, therefore they can't make it out of the first round, much-less the Sweet 16.
This is all about what you do in one game.  You never know what is going to happen.  If you're not shooting well or you're turning the ball over, you can quickly look up at the scoreboard and realize that it's over.  Big upsets are always a big part of the Tournament and we saw it in full force yesterday.
Yale, which had never won a NCAA Tournament game was outstanding yesterday in their upset of Baylor.  They led just about the entire game and held on down the stretch with some great free throw shooting.
Villanova has to use its size to take down tiny UNC-Asheville, which has an undersized squad which plays outstanding defense.