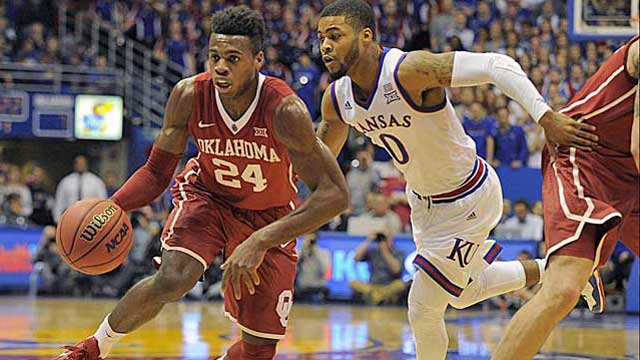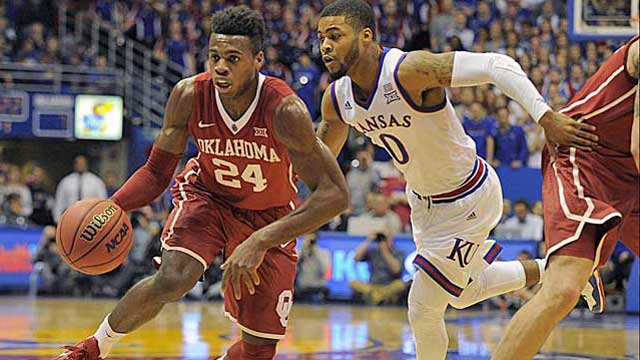 It's all on the line tomorrow for Villanova as they take on sharpshooter Buddy Hield and the Oklahoma Sooners.   Nova will need to depend on their defense to help them win the battle tomorrow and get to the Championship game on Monday night.
On another note: Could Hield be the shooter that the Sixers need to turn the corner?   His shooting could open the floor for the Sixers big man.  So as you're checking out the battle tomorrow between Villanova and the Sooners,  think about Hield in a Sixers uniform.
Former number one pick in the draft and father of Golden State Warriors Superstar Thompson told the USA today that Hield should be the first pick in the draft.
"I don't know what else they want this young man to do," said Thompson, "He can do everything you ask of an NBA guard.  "He moves without the ball like J.J. Reddick. He shoots like he's a member of the Golden State Warriors. He can create his own shot. He's got a high basketball I.Q. He can move his feet defensively."
"It's the Stephen theory," Thompson told USA TODAY Sports of Hield's NBA draft stock. "The scouts don't believe what their lying eyes are telling them. Just like they didn't believe in Steph, for some reason they don't see what Buddy's doing as translating to the NBA at the highest level."
Dick Vitale just said on ESPN that Jay Wright told him they were going to put bigger players on Hield and wear him out physically.  Hield is one of those types of players, who runs all day long and will pull up from anywhere and shoot.
He's got tremendous range, so we'll see if they're able to wear him out.  I think the Wildcats need to shoot well and their key players can't get into foul trouble.  I expect a close game.