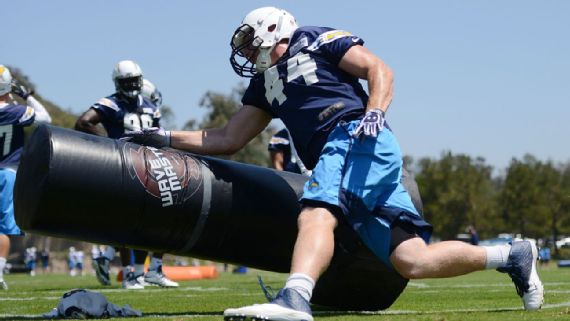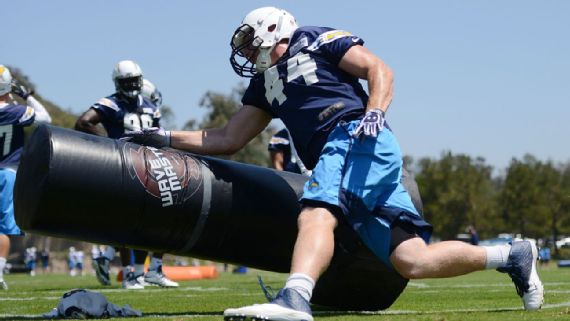 Fullbacks have become nearly extinct in today's NFL.  Many teams in the league don't even carry a fullback, Eagles head coach Doug Pederson has made it clear that he likes to utilize a fullback in his offense.
They already had Trey Burton on the roster and he may be able to play the fullback position, but the Eagles signed another prospective fullback and his name is Ryan Mueller.  He was a defensive tackle at Kansas State, then was converted into a linebacker during his first two years in the NFL, while San Diego after his rookie season.
I see him as a long shot because he has no experience playing fullback at the NFL level.   Will he be able to block the big athletic NFL linebackers, defensive ends and tackles?  Will he be able to pick up the audibles at the line of scrimmage?  He's never had to run a route of the backfield and catch a pass when knowing he was going to get hammered.
"I like the fullback position," said Pederson. "It's a position that we want to evaluate this spring. I know there's not necessarily a 'fullback' on the roster right now. We had one in Kansas City. [We're] sort of on assignment to find one. I like the fullback position and if we can add one on the roster that can also be a four-core special teams guy. That's probably his primary role."