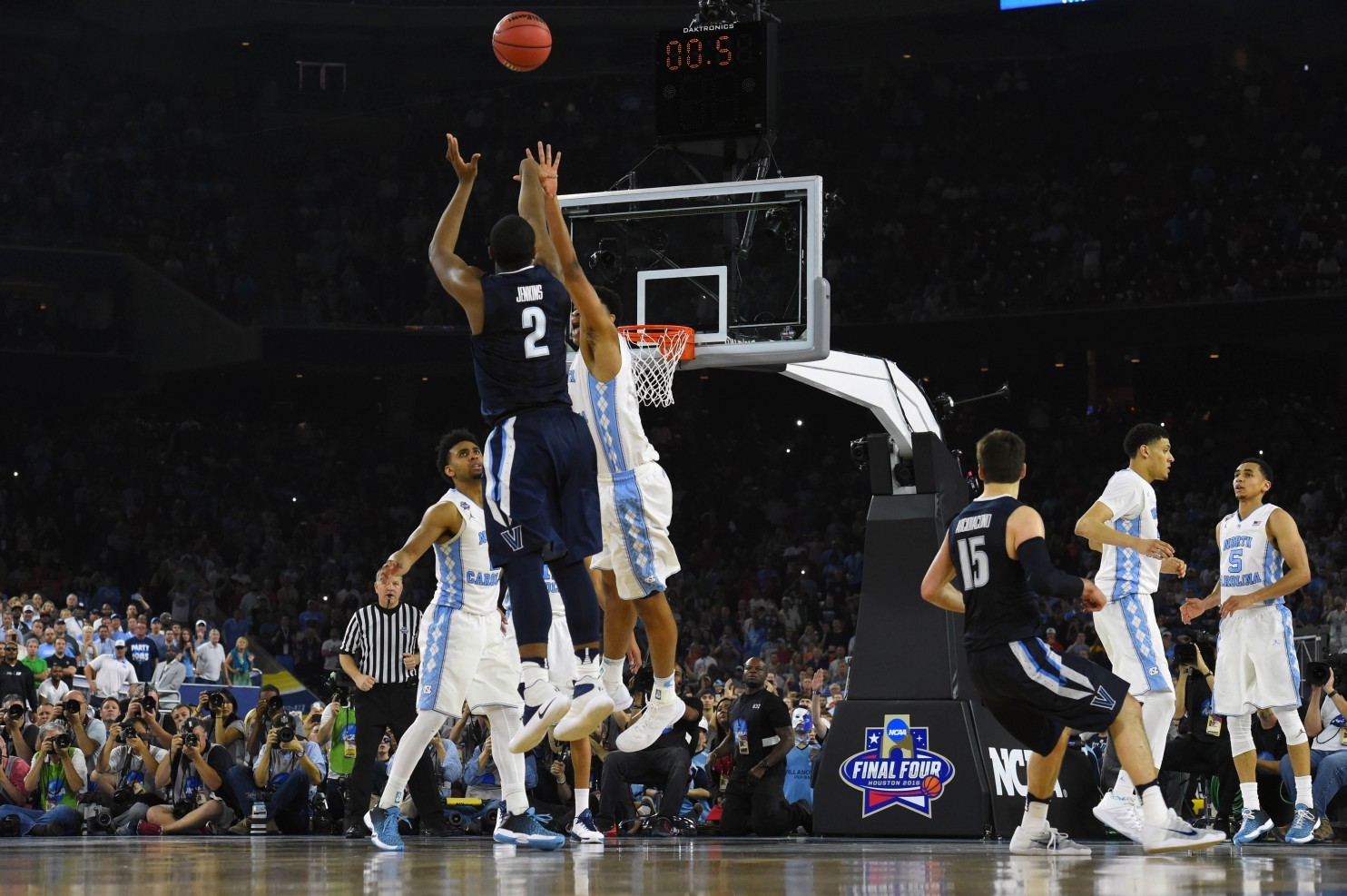 It was a classic game with a historic finish and it gave Villanova their second NCAA Championship. It wasn't as unexpected as the one in 1985, but the finish was just as or more spectacular.  No one could have written a more exciting script for the finish as each team hit dramatic three-pointers with the clock running out.
Nova was battling a talented North Carolina club down the stretch.  The Wildcats had taken control of the game in the second half after trailing by five points at halftime.
They continued to shoot the ball with amazing accuracy throughout the battle with the bigger North Carolina squad, Carolina wouldn't go away.  They continued to hang around.
Villanova seemed to have a lock on the title by building a 10 point lead, but North Carolina battled back tie it with an amazing, acrobatic three point shot by Marcus Paige with 4.7 seconds remaining.
All-time great and former North Carolina star Michael Jordan punched his fist in the air after the shot by Paige, but Villanova had an answer.
Their star point guard Ryan Arcidiancono brought the ball down the floor with the clock ticking down.  He knew he had Kris Jenkins trailing him, so he knew where to go with the basketball when two Tar Heels approached him.   Jenkins caught the pass from his teammate and in the same motion, he left the ground and let the ball go for what the biggest shot of his life.
It hit nothing but net and gave the Wildcats the title.
The Wildcats will have a parade in Center City Philadelphia this Friday.    It won't be all the way down Broad Street, but it will be a celebration of a group of players, who put their talents together to form a great team.  I just learned that the parade will go from 20th and Market St. to Dilworth Park.