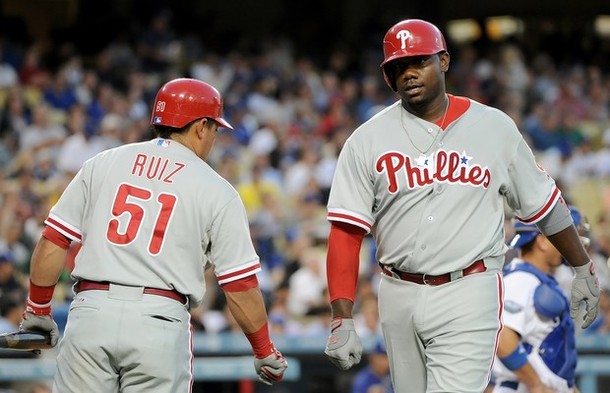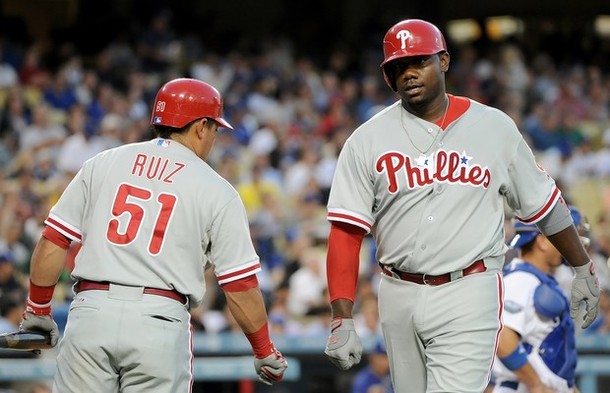 The Philadelphia Phillies lost their third straight game on Thursday afternoon, falling to the Reds 10-6. Their record drops to 0-3.
On The Mound
Charlie Morton turned in a wretched performance in his first start as a Phillie, lasting just 3.2 innings and allowing six runs on five hits and two walks.
Morton walked two, struck out three, and allowed a home run.
Morton started the game with two scoreless innings, and then allowed a run in the third. But the wheels fell off in a terrible fourth inning, where Morton gave up a three-run blast to Jay Bruce.
Morton was unable to finish the inning, and the team was forced to turn to the bullpen, calling on Rule-5 pick Daniel Stumpf.
Stumpf failed to record a single out, and gave up a grand slam to make it a 8-2 game before getting the hook.
Brett Oberholtzer made his first appearance of the season, and mopped up most of the game, pitching 3.1 innings and allowing a run on four hits and a walk while striking out five.
Dailer Hinojosa, fresh off of a blown save and a loss, was called on to work the eighth inning. He allowed two hits, but managed to make it through the frame without allowing additional damage.
At The Plate
The offense generated a season-high six runs on nine hits.
The Phils took an early lead thanks to a Ryan Howard single in the third inning, scoring one run. Howard would also hit his first home run of the season later in the game, a two-run shot in the fifth inning.
Outfielder Cedric Hunter hit a solo home run in the fourth inning to make it a 2-1 game, his first of his career.
Carlos Ruiz started behind the plate, and hit a two-run homer in the eighth inning. Ruiz also hit his first double of the season.
Pete Mackanin put out his third different batting order in as many days. Today, Freddy Galvis hit out of the leadoff spot, going 1-5.
Odubel Herrera went back to the two-hole, and went 0-5 with three strikeouts. He's really been struggling, hitting just .091 through three games.
Maikel Franco went 1-2 with a double, and worked two walks.
Andres Blanco got a start at second base, but went 0-4.
Peter Bourjos continues to start in right field, and actually managed a single today in a 1-4 effort.
Final Thoughts
After two heartbreaking games to start the season, the Phillies weren't interested in teasing anyone today.
Charlie Morton and Daniel Stumpf put the team in an insurmountable hole early in the game, and although the Phils made the score look a little closer than it actually was with a couple of homers in the second half of the game, this was one that got out of hand early and never got better.