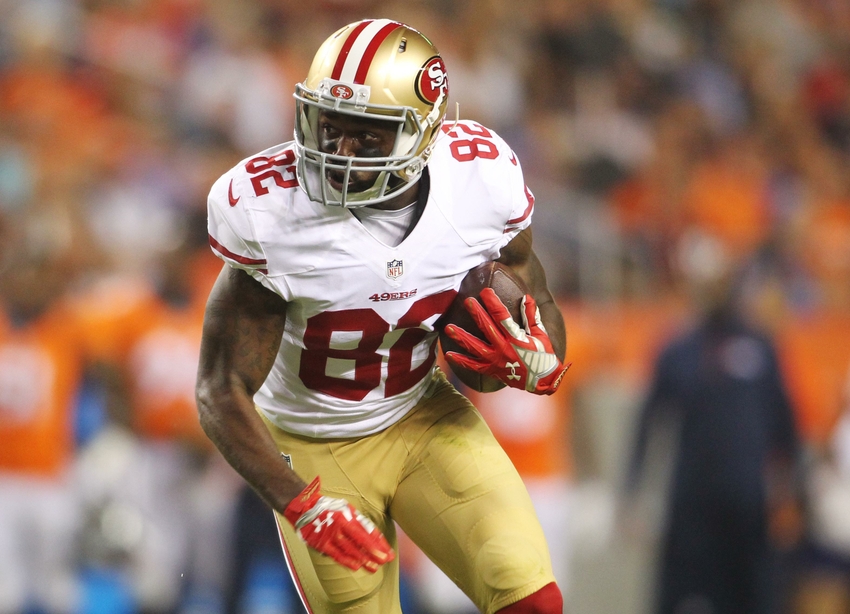 Aug 29, 2015; Denver, CO, USA; San Francisco 49ers wide receiver Torrey Smith (82) catches a pass during the first half against the Denver Broncos at Sports Authority Field at Mile High. Mandatory Credit: Chris Humphreys-USA TODAY Sports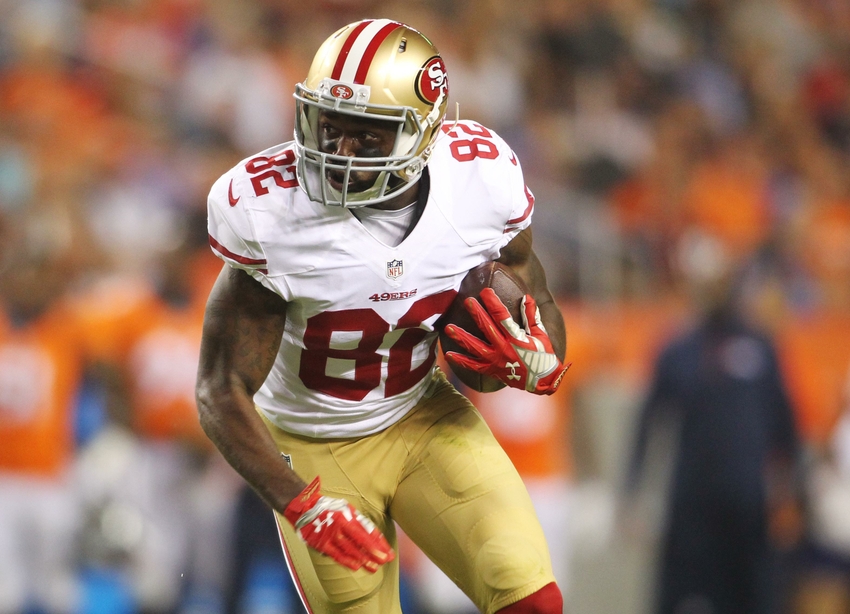 According to a report from ProFootballTalk late Monday night, the Philadelphia Eagles have expressed interest in veteran wide receiver Torrey Smith, currently a member of Chip Kelly's struggling 49ers. No deal is imminent, the trade deadline falls on November 1st.
A deal for Smith would make sense for both teams, provided that the asking price is within reason.
Smith hasn't been a fit in San Francisco from the moment he arrived, and has been almost completely invisible in Kelly's predictable offense. However, in Philadelphia, Smith would provide the team with a veteran presence, and a deep threat that their offense has badly lacked throughout the season.
Smith, given his lack of production and large contract, shouldn't draw a price tag any higher than a late-round draft pick. But another possibility is that the Eagles could send disappointing first-round pick Nelson Agholor to reunite with the incompetent head coach that saw fit to draft him.
The 49ers need to get younger, and Agholor could probably do with a change of scenery given his abysmal production over the first year and a half of his career. Howie Roseman has been all too willing to jettison any memories of Chip Kelly's year of full control, and Kelly may still believe he can get something out of Agholor, so this player-for-player swap may not be out the realm of possibility.