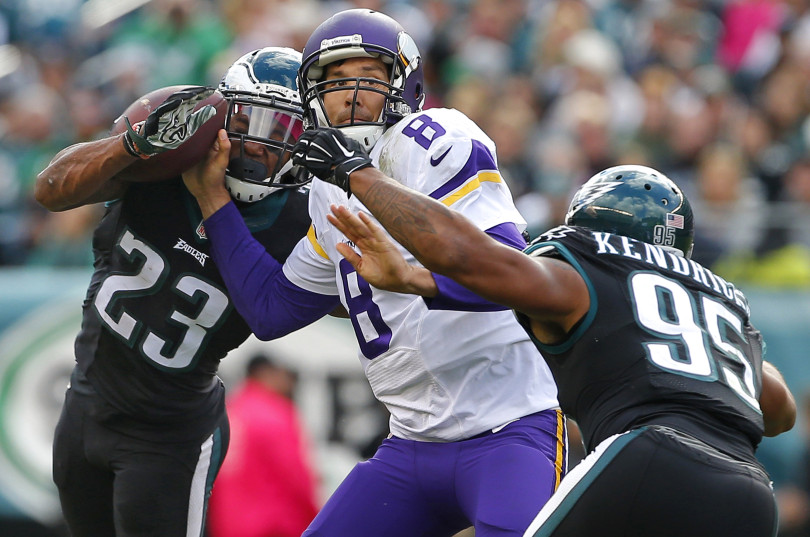 PHILADELPHIA, PA – OCTOBER 23: Rodney McLeod #23 of the Philadelphia Eagles forces the fumble on Sam Bradford #8 of the Minnesota Vikings as Mychal Kendricks #95 of the Philadelphia Eagles pressures in the second quarter during a NFL game at Lincoln Financial Field on October 23, 2016 in Philadelphia, Pennsylvania. The Eagles defeated the Vikings 21-10. (Photo by Rich Schultz/Getty Images)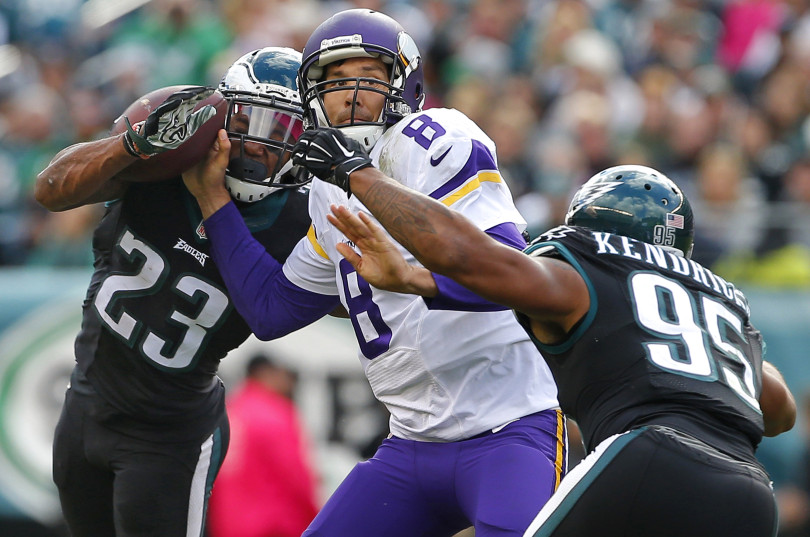 The Philadelphia Eagles snapped their two-game losing streak on Sunday, battering former quarterback Sam Bradford in a decisive 21-10 win over the previously undefeated Minnesota Vikings.
Denny Basens and Jeff Kolsky breakdown the win in this week's podcast. The two give their thoughts on Sam Bradford's return, the improvement in the defensive scheme by Jim Schwartz, and also talk about some of the concerns with the offense moving forward. The podcast closes out with some brief initial thoughts on next Sunday's coming showdown with the Dallas Cowboys.