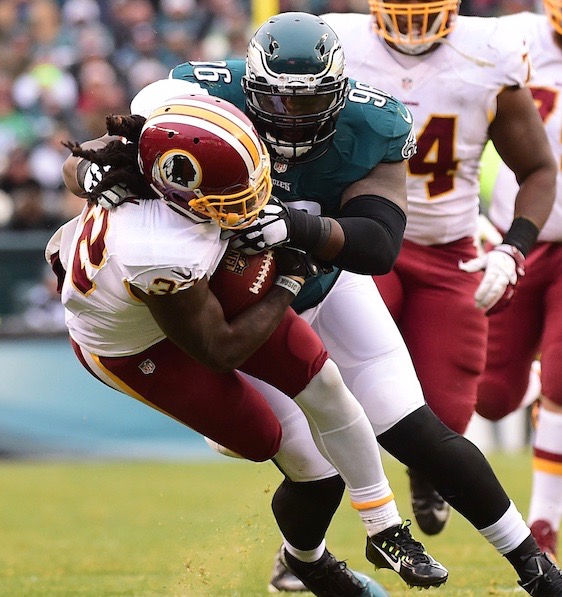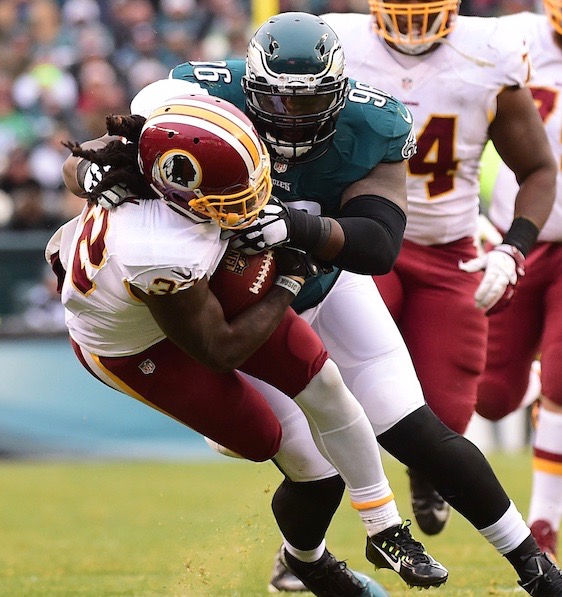 Can Eagles back up defensive tackles Beau Allen and Destiny Vaeao take the place of Benny Logan on the team's defensive line?   Will they be able to plug holes on run defense and put pressure on opposing quarterbacks when teams try to throw?
Unfortunately for the Eagles, they may get the chance to find out answers to those two questions in the upcoming season.  According to the an article on NJ.com by Mark Eckel, the Washington Redskins are going to pursue Eagles defensive tackle Benny Logan in free agency, if the Birds don't sign him to a deal before free agency begins.
I can tell you right now, that I expect him to become a free agent because the Eagles can't afford to spend any more money on their defensive line.  All Pro defensive tackle Fletcher Cox has a $100 million dollar plus deal. Defensive ends Vinny Curry and second team All-Pro Brandon Graham each have more than $30 million dollars deals.
Logan is a good player, but the Eagles can't afford to pour more money into their defensive line.  When Logan was sidelined with an injury early in the season, Allen and Vaeao stepped in and did a good job of playing the position.  They both gave good signs that they can do the job if Logan isn't around.
The Eagles must improve the wide receiver position and they're also in desperate need of help at the cornerback spot.  Therefore, I doubt they make a big offer to Logan.  Hopefully for the Eagles and Logan, an AFC team outbids the Redskins for his services.