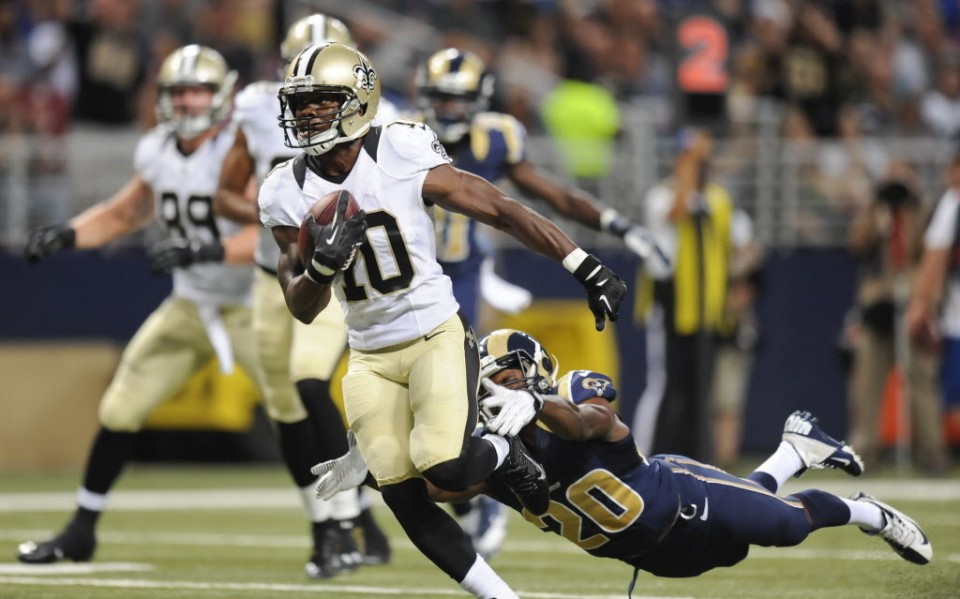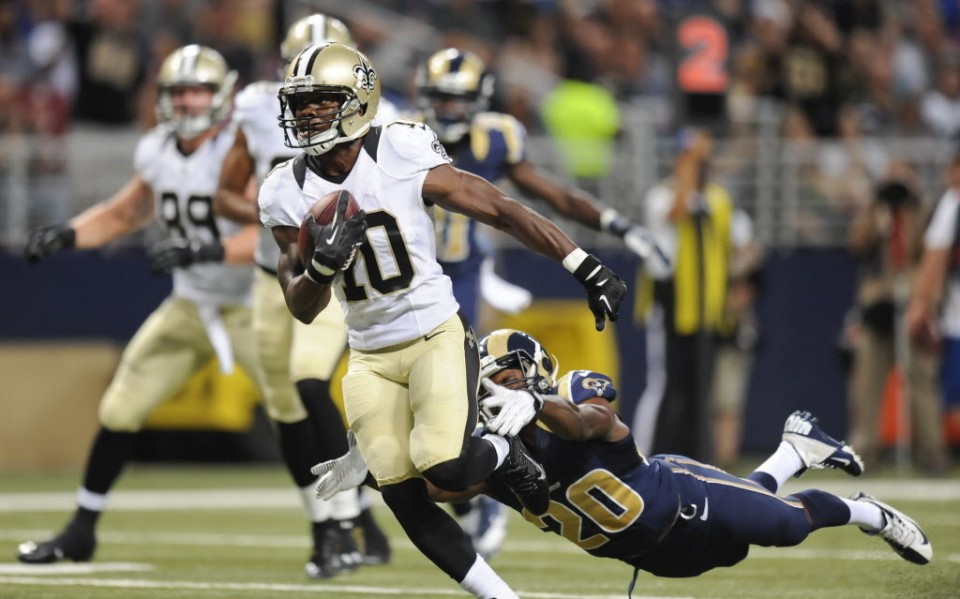 NFL Insider Ian Rappoport reports that the Eagles continue to pursue the Saints wide receiver Brandin Cooks.  They're competing with the Titans and the Patriots for the trade.  The Saints want a number one pick, a pass rusher or a cornerback in order to make a deal for the wide out.
They continue their pursuit as reports of the Browns signing Kenny Britt flood the internet.   Britt will be 29 in September, so doesn't make sense for the Eagles to go after him.
The Birds surely don't want to part with a number one draft pick because they don't have a quality cornerback to send them, but I'm sure the Saints would be interested in acquiring some of the Eagles pass rushers like Brandon Graham.
By the way, Graham has been told that he will not be traded.
The Eagles are also in the running to acquire Cincinnati Bengals free agent defensive tackle Domata Peko.  Peko would be expected step and take departing Benny Logan.  Peko isn't going to be able to demand the kind of numbers that Logan will.
There have also been numerous reports online, which suggest the Eagles will make an all out pursuit of Houston Texans cornerback A.J. Bouey.  Fear of the Eagles signing Bouey could force the Texans to make the 25-year old cover corner an offer to prevent the Eagles from signing him.
Bouey is considered the best cover corner available on this year's free agent market.   You could understand a team like the Eagles that loves to ask their corners to walk up in press technique and lock down wide receivers, to value a youngster like Bouey.
Could the Eagles afford to pay Bouey $10 to $12 million a year?  I don't think so.  I see the Eagles being more conservative in their free agent moves this year.