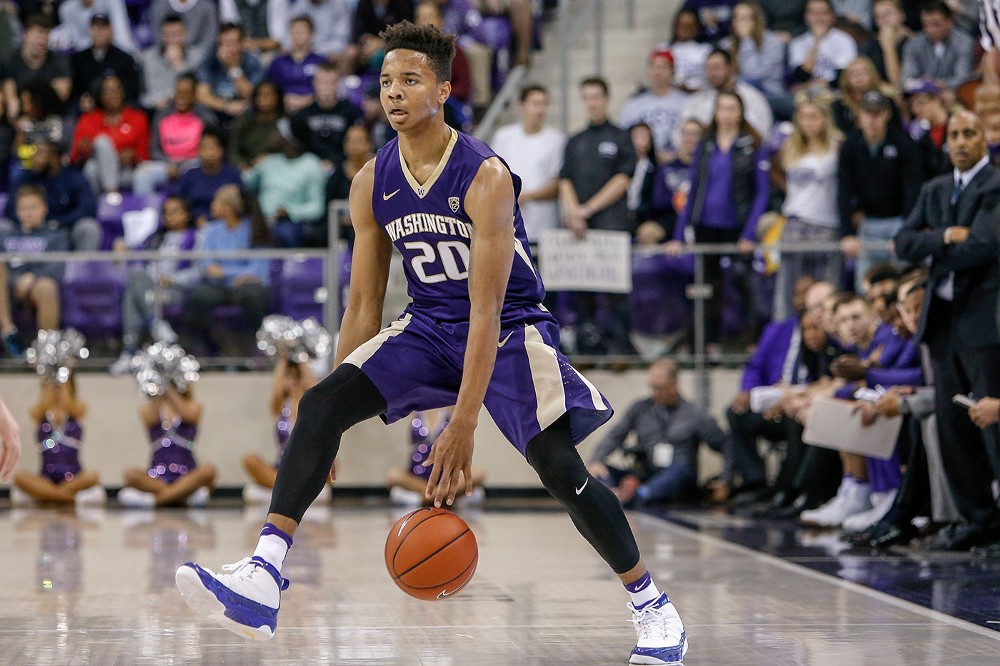 On Friday evening, news broke from multiple NBA sources that the Philadelphia 76ers and Boston Celtics were engaged in serious discussions about a trade that would land the Sixers the first overall pick in the draft, an opportunity to draft top prospect Markelle Fultz.
There have only been a couple of tidbits about the details of a potential deal. No players on either roster are thought to be involved. The Sixers would primarily send the Celtics a package of draft picks, though which specifically other than the third overall pick in this year's draft are unclear.
Any deal to land Fultz would be absolutely tremendous for the Sixers.
Fultz is head and shoulders above every other prospect in this draft, and he's a perfect fit for what the Sixers need. Joining Joel Embiid, Ben Simmons and Dario Saric, Fultz would give the Sixers what would easily be the best young team in the league, and would instantly put them on the map to attract A-level free agents.
Is there a limit to how far the Sixers should go to make a deal that would land them the top prospect, but also strengthen a team that will be their top rival in the Eastern Conference for years to come?
The Sixers have enough trade assets to do whatever they want. To get this deal done, they're likely going to have to part with either the unprotected draft picks from the Lakers and Kings, possibly both. While I would certainly want the team to try and keep at least the Sacramento pick, neither asset is untouchable in my mind.
We're at the point in "The Process" where its appropriate to start cashing in some of the assets that Sam Hinkie built up and acquired over his years as General Manager. We've seen throughout the past four lotteries that regardless of how bad a team's record is, there are now guarantees to land the top pick. Right now, the Sixers have an elite prospect who is a legitimate franchise cornerstone within their striking distance. It'd be foolish to pass up the opportunity to get him now, while they can.
Much like the situation the Philadelphia Eagles were in a year ago, the opportunity to draft these kinds of players are incredibly rare. The Eagles made the decision to go all-out for Carson Wentz. It's time for the Sixers to do the same.
Standing pat at the third overall pick and waiting on the Lakers and Kings picks to convey isn't the worst thing in the world, but with the other young players on the team in place now, this is the time to start putting things on the fast track to building a contender.