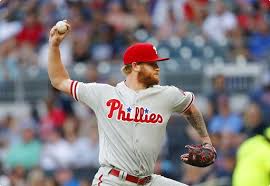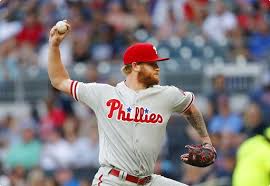 The Philadelphia Phillies lost the finale of their series with the Nationals on Sunday afternoon 3-2, their record drops to 54-89.
On The Mound
Ben Lively started and pitched the entire game for the Phils, turning in eight innings and allowing three runs on six hits and a walk.
Lively struck out seven.
At The Plate
The offense managed two runs just five hits.
Cesar Hernandez went 0-4 at the top of the order.
Freddy Galvis went 0-3 with a walk.
Nick Williams went 1-4, driving in both of the team's runs.
Rhys Hoskins took an 0-4.
Maikel Franco got a start at first, and went 2-3 with a couple of singles.
Aaron Altherr returned to the lineup, getting a start in center and went 0-3.
Jorge Alfaro took an 0-3.
J.P. Crawford started at third, going 1-3.
Odubel Herrera had a pinch-hit single.
Final Thoughts
Nick Williams has been very productive over the last few weeks.
Williams, whose average had dropped into the .260's, has pumped it back up to .285, and has hit .341 with 15 RBI's in the month of September.