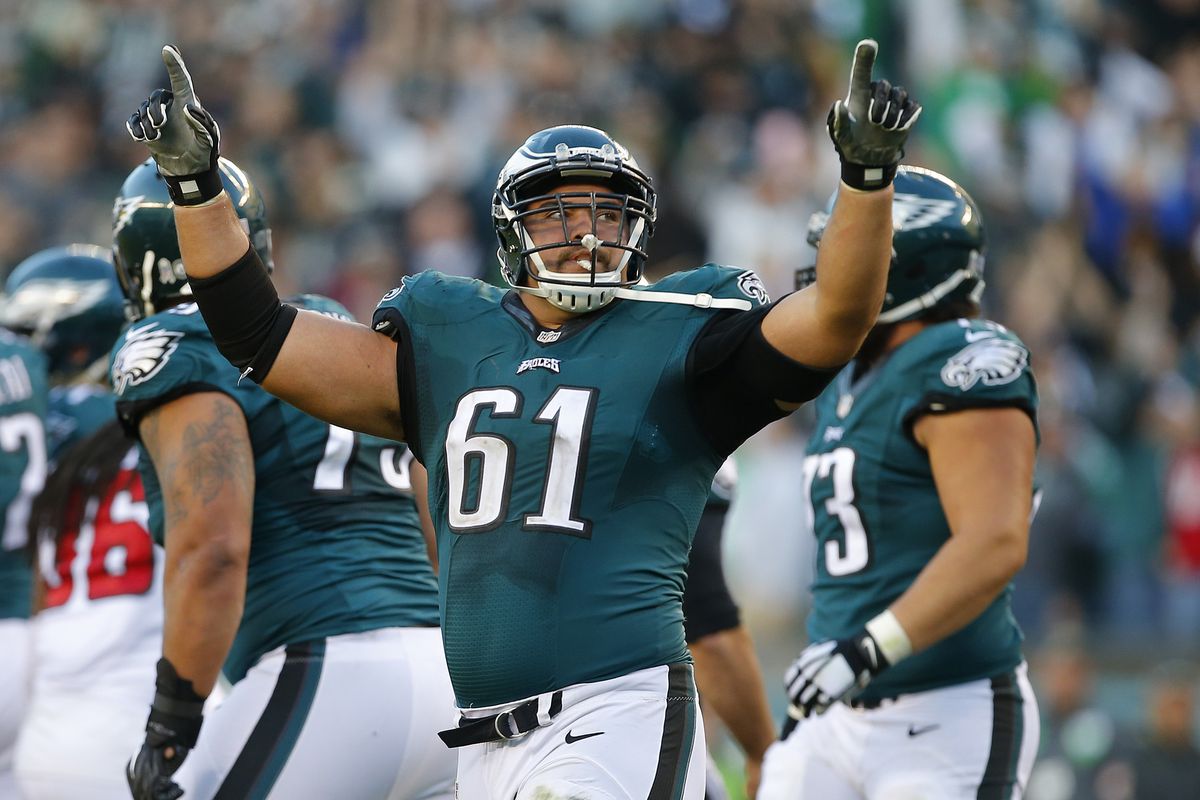 For the third time in three weeks, the Eagles could have a different starter at left guard.
Isaac Seumalo, the second-year third-rounder has played himself right out of the conversation. Chance Warmack, a disappointing former first-round pick looking for a fresh start was given a quick hook in his debut. Veteran Stefen Wisniewksi played the majority of snaps on Sunday against the Giants, and the line was at its best with him in play.
And yet, head coach Doug Pederson was still undecided over what direction the team might go in moving forward.
Pederson stated in his news conference that the plan all along was to rotate both Warmack and Wisniewski into the game. Warmack struggled, giving up several sacks and struggling mightily in pass protection, while Wisniewski seemed to hold up well in both facets.
So why hasn't Pederson named a starter as of yet?
I think the head coach is content to continue to let things play out similarly to the way they did on Sunday for a little while. Offensive line coach Jeff Stoutland is likely a big advocate for Warmack, and wants to be given time to develop and correct the struggles that the talented lineman has had.
Warmack has all of the physical attributes to be a dominating guard. He's got great size and strength, but he just hasn't been able to put it all together. The team may see Warmack's upside as the highest of that what they have on the roster, and they want to give him every opportunity to realize his potential.
However, I think by the time everything plays out, Wisniewski is going to be the team's starter and full-time player at the position. He's a technically sound guy that knows what to do and where to be, and I think he's an excellent compliment to Jason Peters on the left side of the line. Warmack's potential is high, but he's been in the league for half a decade and hasn't put it together yet.
What's really lost in all of this is how quickly the former third-round pick Seumalo has fallen out of favor.
The team gave Seumalo a high vote of confidence after they traded dependable veteran Allen Barbre on the eve of training camp, and went through all of August without holding any real competition at the position. Seumalo seemed to be the unquestioned starter. It's disappointing that in his second season, a third-round pick has fallen to the last option on the depth chart, but perhaps what he needs is to take a step back and come back strong with his next opportunity.