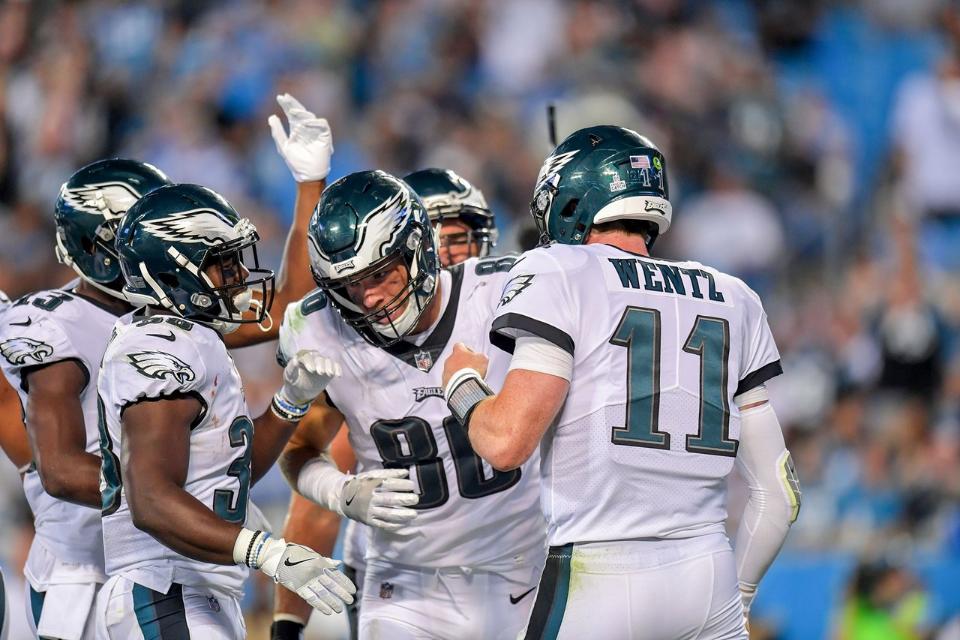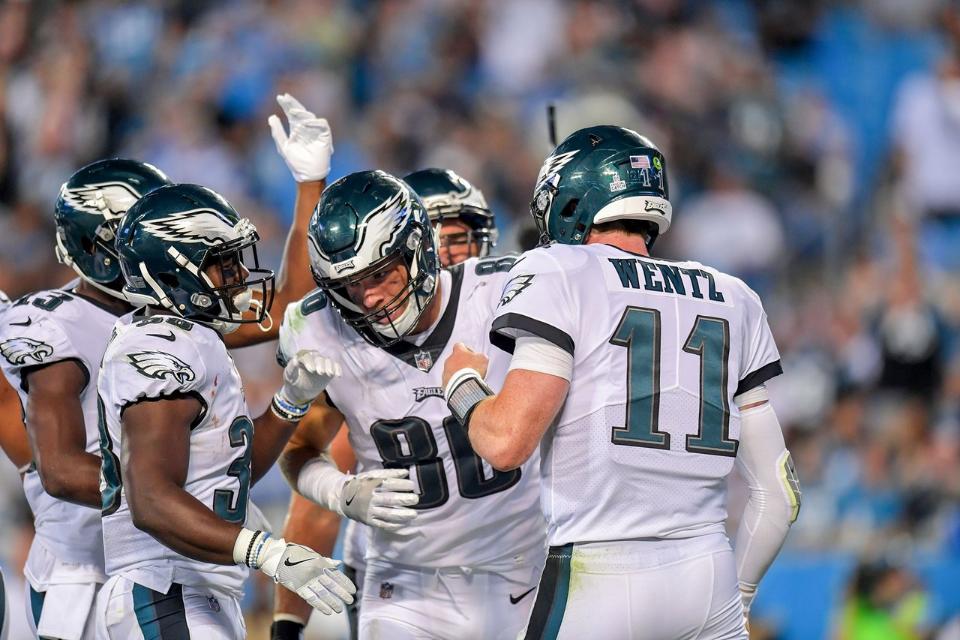 The Eagles offense isn't built on one or two weapons and that makes it difficult to stop because the defense doesn't know which of their weapons are going to be featured from week to week.  From game to game, the leading weapons change.  In one game Doug Pederson and Carson Wentz might decide to feature tight end Zach Ertz as the main pass catcher, taking advantage of a one-on-one matchup against a linebacker or safety.
In another game, Wentz will be trying to exploit a weakness in a coverage or a defensive back by throwing the ball deep to Torrey Smith or Nelson Agholor.  They may decide to feature the big and physical Alshon Jeffery against a defensive back who is on the small size and not interested in tackling.  Rookies Mack Hollins and Marcus Johnson have been utilized in the key areas with their speed to get deep and the size to work the middle of the field.
Of course the running game, they can always decide to give the ball to LeGarrette Blount and let him pound a defense up the middle or on the corner.  Wendell Smallwood has been effective running outside or up the gut, as well as running screens to keep the defensive honest.  The third back, Kenyon Barner has also chipped in with his running and pass catching ability.