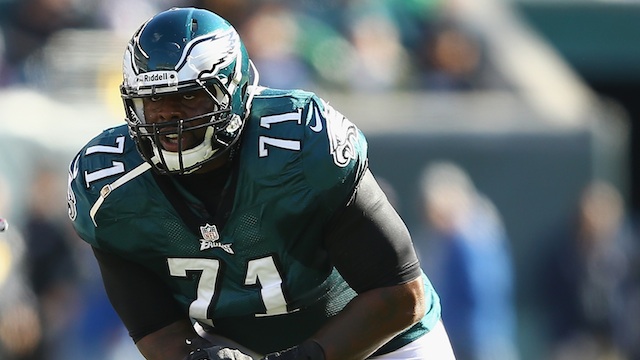 during their game at Lincoln Financial Field on October 27, 2013 in Philadelphia, Pennsylvania.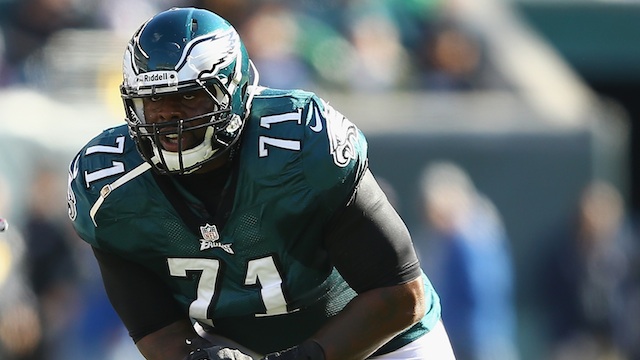 The Philadelphia Eagles are in control of both the division and the NFC Conference at 6-1, but sustained major injuries to Jason Peters and Jordan Hicks last week against the Redskins.
In this week's podcast, Denny Basens is joined by Tucker Bagley and Jesse Larch of SportsTalkPhilly.com. The three discuss the injuries and what they mean for the team moving forward, preview the upcoming game against the 49ers, and tackle a number of smaller Eagles-related issues.