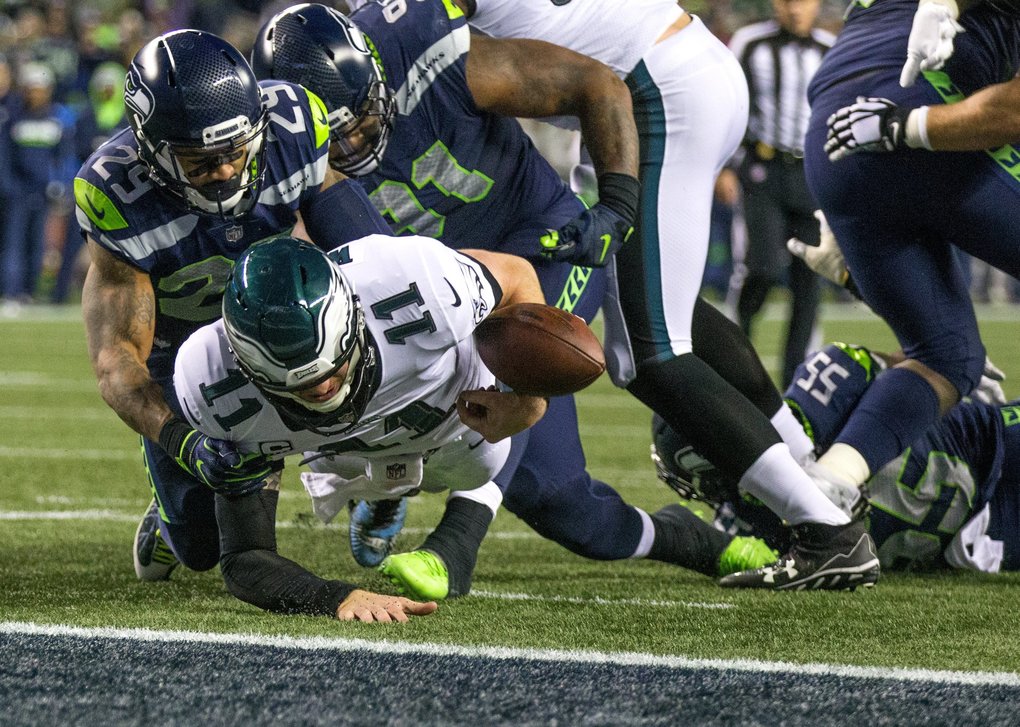 I'm highlighting three plays which occurred in the Seattle game that must avoided in the upcoming contest against the Rams.
The first play which I single out is a play involving a LeGarrette Blount 12-yard run in the red zone to the Seahawks four-yard line.  The run would have set up a probable Eagles touchdown, but wide receiver Alshon Jeffery was called for holding.  It was a careless play by Jeffery because he had his hands out on the shoulder pads of the cornerback.  They did get a field goal, but the penalty cost the Birds four points.
On another costly play, Carson Wentz overthrew a wide open Nelson Agholor.  The Eagles slot receiver ran a deep crossing route and was all by himself on the right side of the field, but the Wentz pass sailed over his head.  It would have been a sure touchdown.
The other costly play also involved Wentz, when he fumbled on the one yard line and the ball rolled out of the end zone.  It was a touchback, which meant the Seahawks got the ball on the 20-yard line.
Going into the Rams game, the Birds focus must be sharper. They've got to have the ball tucked away when they're carrying it in order to eliminate any turnovers, especially turnovers in the red zone.   They must avoid holding penalties and complete passes to wide open targets.
I expect Wentz, Jeffery and company to come through with a strong performance against the Rams.  This is a mentally-tough team, so I think they'll be able to identify their mistakes then correct them.