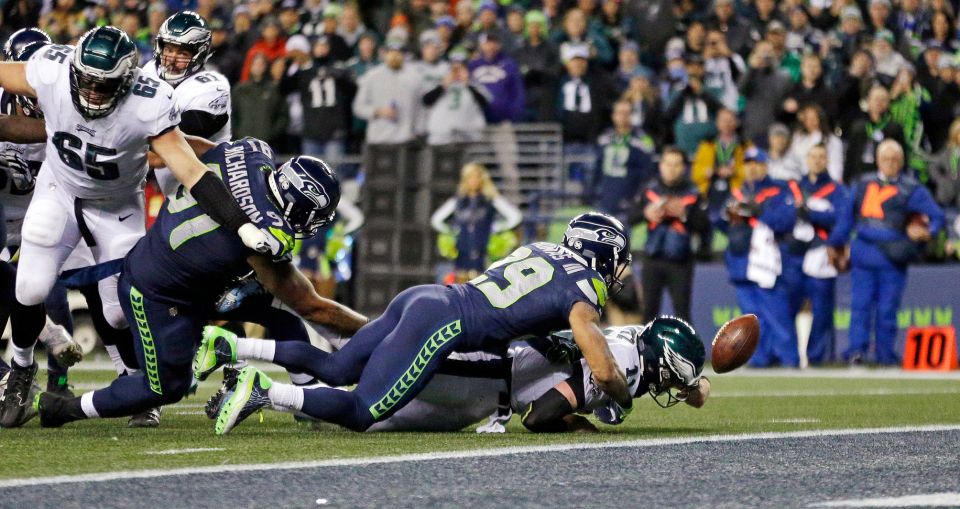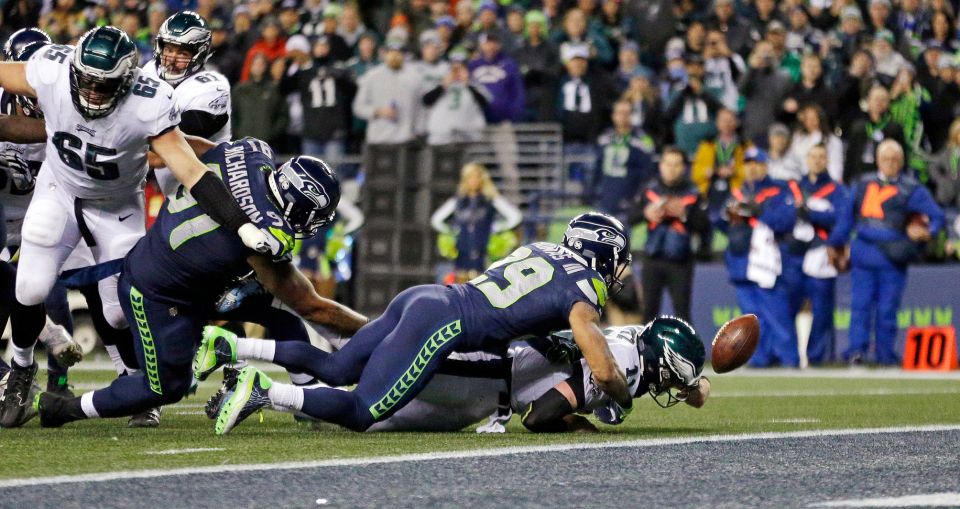 The Eagles failed to learn their lessons from the numerous fumbles they had in their easy win over the Chicago Bears.  Chicago had no chance in the game, but they were able to force the Eagles to fumble three times in the game and they recovered two of them.
Veteran running back LeGarrette Blount took off on a long run and had the ball pulled out of his hands at the end of the run.  The Chicago Bears recovered.
Eagles running back Jay Ajayi made a long run down to the Bears to the two yard line, but he had the ball yanked out of his hands.  Fortunately, Nelson Agholor scooped up the fumble in the end zone.
Eagles star safety Malcolm Jenkins picked off a pass and had the ball pulled out of his hands.  The Bears recovered it and that mistake negated an interception by Jenkins.
The Birds should have learned from those mistakes and started putting two hands on the ball when they're in a crowed area. The Birds were on the six-yard line against the Seahawks and when Carson Wentz faked a handoff and took over for the end zone.  He got to the one-yard line and seemed to be going in for the score, but Seattle's Sheldon Richardson came off a block and pulled the ball out.  The ball rolled out of the end zone and so did any chance the Eagles had of winning the game.
This week against the Rams, the Eagles must put two hands on the football, when they're in a crowded area in order to avoid any more fumbles.  As we learned from the Seattle game, the Eagles can beat poor team like the Bears despite turning the ball over, but they're not going to beat good times if they turn the ball over.