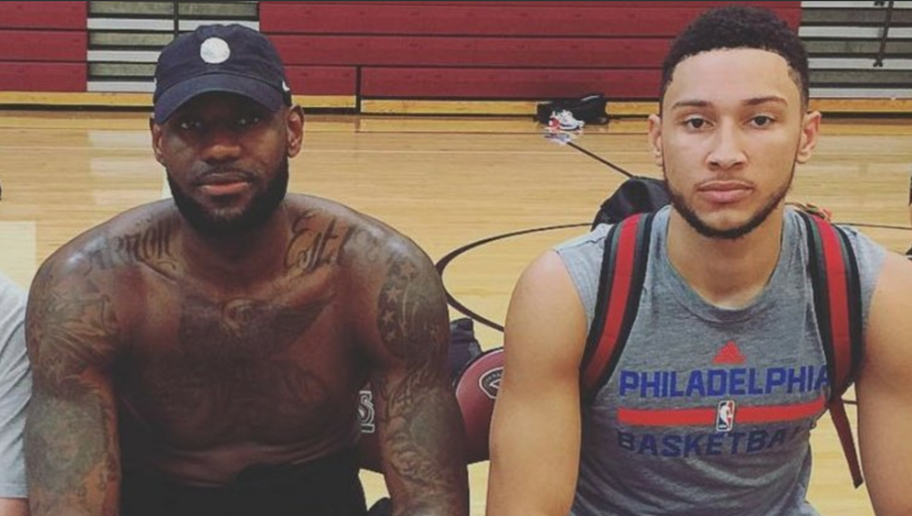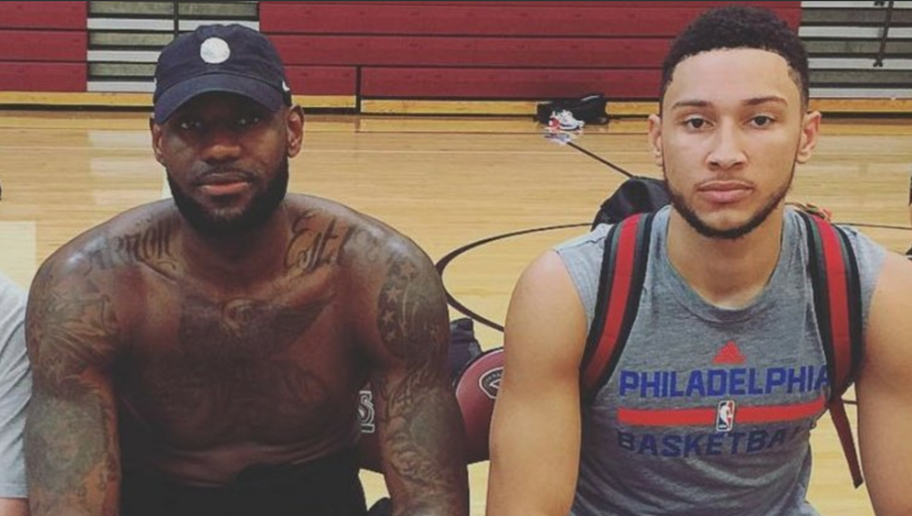 I know many of you probably refuse to take the possibility of LeBron James coming here seriously, but I think there's a good chance he could come to Philadelphia to play with the 76ers.  Ben Simmons is like a little brother to LeBron.  He mentors Simmons and owns the company that represents the young phenom.  Simmons is like family to James.  He sees the greatness in Simmons and Joe Embiid.
"You have an opportunity to be better than me", James told Simmons early on, according to a Sports Illustrated article. "But you can't skip steps. You have to do the work."
There's an excitement here in Philadelphia with Simmons and Joel Embiid that I don't see any where else in the NBA.  It's one of the few places in the league that has championship caliber talent but hasn't won yet. James would be able to be the beloved savior here.  He could bask in the bright spotlight that will be shining here in Philadelphia for the next decade without having to carry everybody on his back.  Here in Philly he could let the youngsters, Embiid and Simmons carry him on their backs throughout the regular season.  If LeBron came here to play, he could play until 2030.
I can't guarantee he's coming here, but I'm sure he's salivating to be able to play with generational talents like Embiid and Simmons.  He could take it easy during the regular season and exert himself during the playoffs.  Throughout the regular season he could defer to Embiid and Simmons all season long.  James could cut down his minutes and be sitting on the bench throughout most of the fourth quarters with the game already wrapped up.  They would get serious late in the season and in the playoffs, but during the regular season, LeBron would be resting and saving himself.
"Part of his greatness," Simmons said about LeBron in that Sports Illustrated article, "is that he wants others to be just as great."
James would be teaching them things he's learned over the years.  Now only would LeBron be able to tell them how to train, prepare and play, he would be able to demonstrate, which is even better.  James would be able to live and be the example for Simmons and Embiid from day to day.  He would demonstrate the tremendous discipline and commitment to be one of the greatest players to play the game on a day-to-day basis right in front of the two young phenoms.
The more I think about I think the chances of him coming to Philadelphia to play for the Sixers gets better and better.  Veteran players, who have done everything as an athlete want to share their knowledge and skills with young gifted players.  LeBron is one of the few players, who can tell and show Simmons and Embiid, how great they can be.
The more LeBron thinks about how impossible it would be to match up against himself, Embiid and Simmons has to make him salivate.  With Simmons developing his outside shot, they would each be able to kill you from inside or outside.
Their versatility on the defensive side of the floor is where they would go to the next level.  I don't know if there are two or three players in the league as fast as James and Simmons.  Despite their size, they are both burners.  Their quickness, length and athleticism enables them to play defense on anybody in the league.  They could play some suffocating defense in the playoffs.
If he were come here next year, the 76ers would immediately become one of the championship favorites along with Golden State.  I think they would be a dynasty for as long as they could stay healthy, which could easily be ten years or more.  I just saw a report where Cavs coach Tyron Lieu said LeBron took a physical of some type and the doctors said he has the body of a 19-year old.