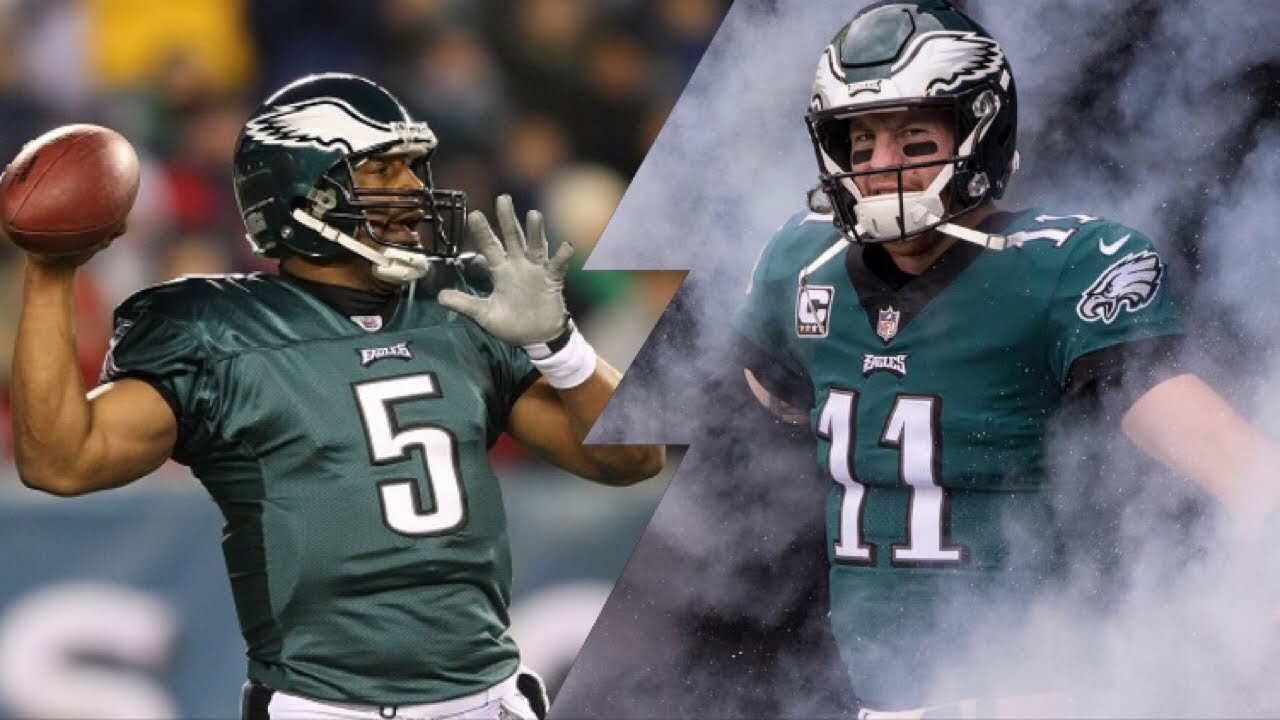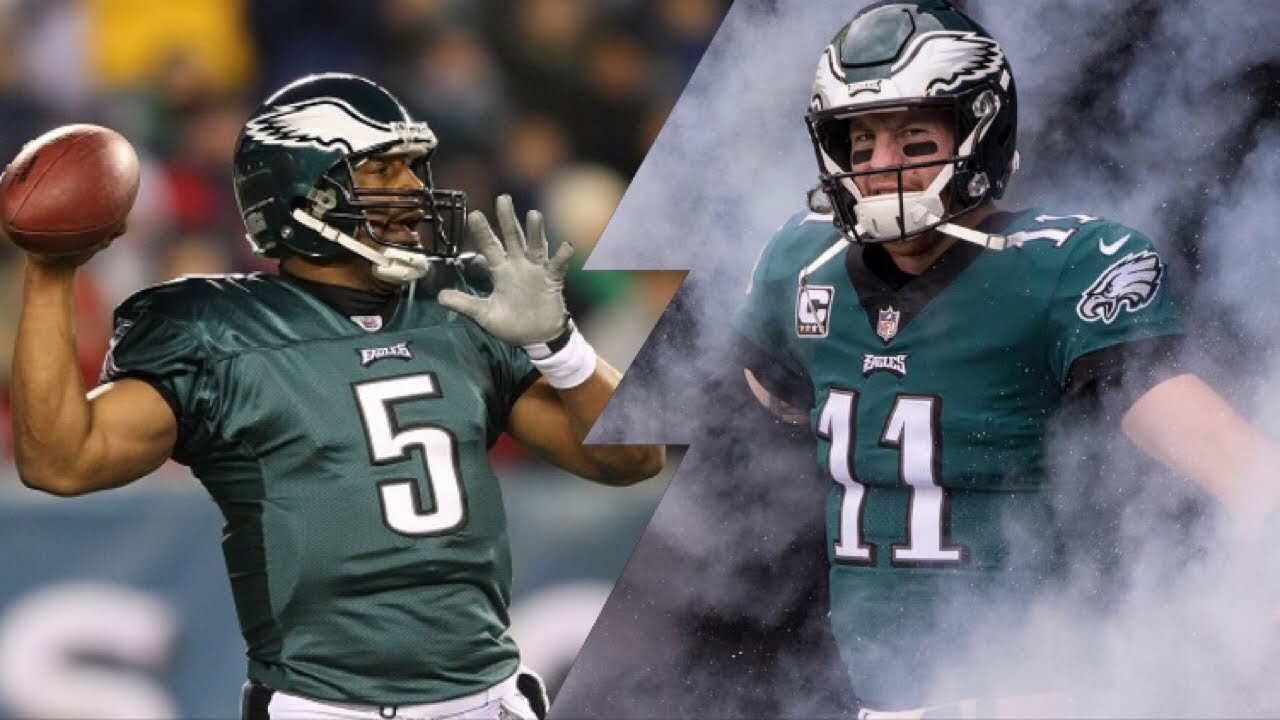 It's about 7:30am on Wednesday morning and I just finished a question and answer session with Angelo Cataldi on WIP.   The Eagles draft is tomorrow and Angelo didn't ask me one question about the draft.  Our conversation was dominated by "The Elephant In The Room".
Donovan McNabb, the Best Quarterback In Eagles history, made some comments about current Eagles quarterback Carson Wentz and they have dominated the sports conversation in Philadelphia for the last few days.
I don't like to criticize McNabb because he was one of the greatest players to every play for the Eagles.  He played for years without the necessary offensive weapons, but still took them to the NFC Championship game year after year. I don't think he was given credit enough for making that team a winner year after year.  Fans blame him for winning only one of the NFC Championship games and not winning a Super Bowl, when the truth of the matter is that he, along with the defense were the only reasons they were getting to those NFC Championship games year after year.  Only the team with Terrell Owens had enough offensive weapons to win it all.
The comments McNabb made Wentz were part true and part false.  Wentz does need to prove he can stay healthy, but he doesn't need to prove he can take the team to the second round of the playoffs to prove he is franchise quarterback.  I'm convinced he is a franchise quarterback by the way he played in the 2017 season.  I see a franchise quarterback in the way he works and the way he leads.
"All I was doing was being an analyst and honest in my comments," McNabb said.
I can't defend his comments now even though what he said about Wentz proving he can stay healthy is true.  Again, I don't think Wentz needs to lead the Eagles to the second round of the playoffs to prove himself.  I disagree with McNabb saying that, but I do agree with the staying healthy part.  If Wentz isn't able to stay healthy in the next couple of years, the Eagles will need to draft another quarterback.  That's true, but how could McNabb make those comments about Wentz without you hearing something about "HE IS ROOTING FOR WENTZ".  The fact that this wasn't said speaks volumes.
Yes I am rooting for Carson Wentz to play well and stay healthy.  Yes I am biased for him. I want him to get the ball out of his hands sooner by taking the check down throws to the backs because I believe it will help him stay healthy.  He's got to abandon bad plays sooner, so he doesn't get blasted in the back as he's trying to make something out of a bad play. I want that clock in his head to protect him.  I can't talk about the team and Wentz without my bias coming out.  I'm in the locker room and I can't help but pull for them.  They are quality young men, whom I want to see do well in football and in life.
I don't have a chip on my shoulder.
I'm pulling for the Eagles.  I want to see them do well. It's easy for me to say that.  I'm not confident in saying Donovan McNabb is pulling for Carson Wentz and the Eagles.  I'm not confident in saying McNabb wants to see Wentz and the Eagles do well.  I'm not confident in saying McNabb was thrilled when the won the Super Bowl.  This is unfortunate and obvious.
He doesn't realize that the fact that he doesn't come out and say that SPEAKS VOLUMES!!!  It doesn't make him look good to not say "HE IS PULLING FOR CARSON WENTZ AND THE EAGLES".  You never hear him say that.  It should come out naturally in his conversation, but you never hear that from him.